Sale Up To -17%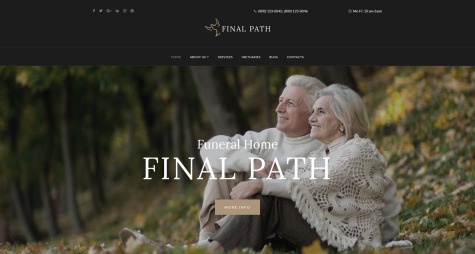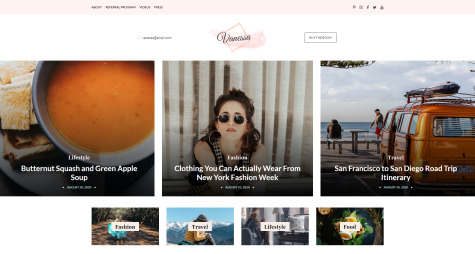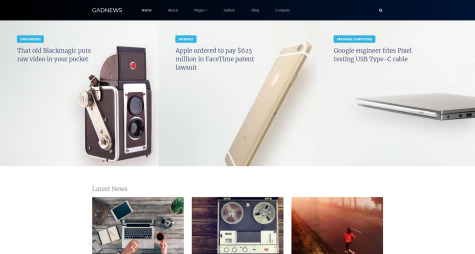 Gadnews Product
Multipage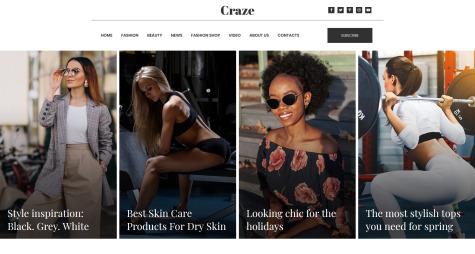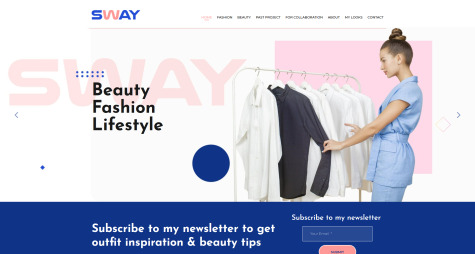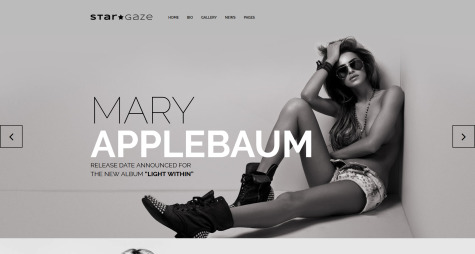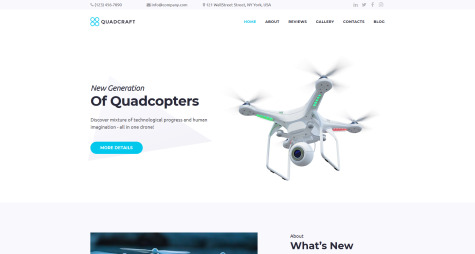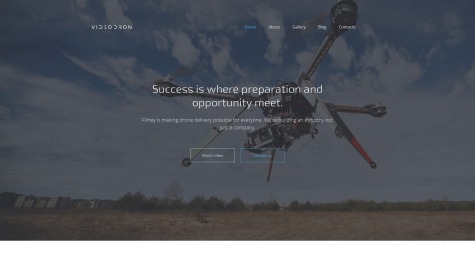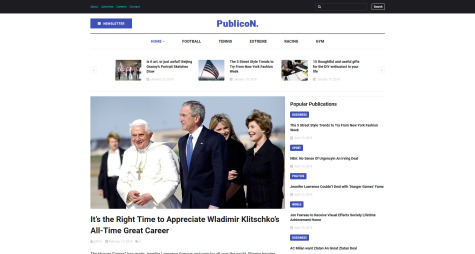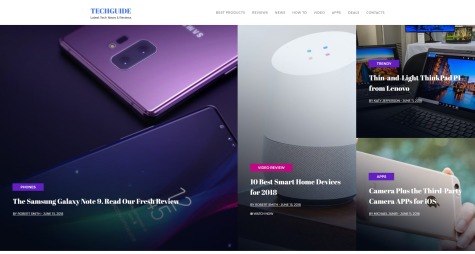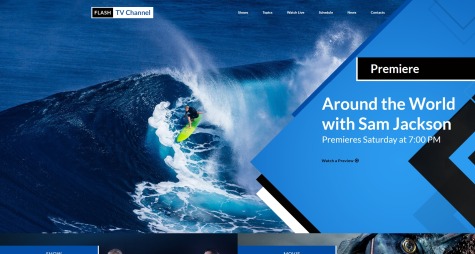 Media Website Templates from MotoCMS
The media is sometimes called the fourth pillar of the state and democracy. It is probably the reason why media websites are getting more popular every year. If you also want to bring information to people, you should create media website that matters. To be more concrete, you should make a website that will help you build an image of a reliable and trustworthy media channel.
That is why before you start the whole website developing process, it makes sense to search for best cms for a media website. This search will not last long if you come across our catalog that offers a unique collection of media website templates powered by MotoCMS multimedia website builder. We are proud to say that MotoCMS has created numerous media production website templates for boosting media businesses!
Best Media Website Templates for Media Production Sites
Do you represent a TV channel, a media center, or a news website? Then you will be happy to find a multiplicity of media web templates for your future online project. So, choose the one from media website templates that will fit your concept of the successful media company and enjoy its benefits! The main advantage of our media production website templates for media groups is that you can edit them yourself.
It is essential if you run a media business that has to react quickly to the dynamic media environment. Here you do not need coding skills or web design knowledge. You create a media website and control what is happening with it at any given time. Sounds unbelievable, right? And one more important feature of the media website templates for online media business from MotoCMS is our pre- and post-purchase practices.
Before you buy a template, you can test it for free for 14 days. For two weeks, you will slowly but surely fall in love with the elegance and grace that boast our media center website templates. After you buy a favorite TV channel website template, you can rely on our expert 24/7 technical support to help you with all possible issues.
Create Media Website with Vivid Media Website Templates
Our rich collection of media production website templates allows you to enjoy a creative media production on the web. You can easily cover multiple business directions with our ready-made media website templates. We mention the most popular media businesses below.
TV production companies;
TV channels and TV shows;
Reviews websites;
Social media news;
Media news portals.
If you do not find the exact matching design for your type of media-related business, you will easily customize the drone website template you like the most up to your business needs. All media web templates in this category are fully-editable!
Why MotoCMS Media Website Templates?
For sure, the current market suggests you a mixture of ready-made media production website templates for different aims. However, not all providers offer you the essential features. Talking about MotoCMS with its media web templates, here is the whole another thing.
First of all, we recommend you a powerful media website cms that guarantees you the quality and the reliability of your future web projects. Created by industry professionals, it allows you to manage authoritative sites with no need to drive nuts or be broke.
Drag and Drop Website Builder with Multiple Options
Secondly, we offer you a convenient website builder that comes with all pre-made media production website templates in our media catalog. The main feature of this website creator is its simplicity. You do not need any prior expertise to launch your sites. Being fully drag & drop and intuitive, it allows you to create media website solely by managing various content blocks.
Moreover, the builder has a smart control panel that contains several widgets and modules that you can use for turning your media news websites into well-oiled, profitable promotion machines. Besides, there are versatile SEO options that come on a default basis with all media website templates. Using them, you can adjust your web project for search engines right from the start.
Niche-Perfect Media Production Website Templates
Thirdly, we present you loads of beautiful and well-crafted media website templates. Each of these media center website templates is optimized for mobile devices and is fully cross-browser compatible. Thus, building your site with MotoCMS, you get a reliable result that appears in the best light on different types of devices and a variety of popular web browsers. Last but not least, we are proud of the customer support we provide.
Our support representatives are always ready to assist you in any possible question or issue. So, if you have the one concerning our media website templates, let us know whenever you need! We try to do our best and to provide you with the service of the highest quality, so you could build excellent media sharing websites of any complexity with ease!
How to Create a Media Website with MotoCMS?
Indeed, it is simple! With a collection of stunning media website templates, we also prepared for you a brief step-by-step guide, so you could go live with your media streaming websites as soon as possible. Follow these non-trouble instructions and show the whole world that media matters!
1. Select Perfect Domain and Host
No doubts, domain and a web host are your foundations when you are going to create a media website. The domain name is your web address, and so, make sure it is clear and specific not to confuse your visitors about your business idea. Speaking about the hosting provider, the good and responsible one makes your site perform excellent 24/7. Therefore, do detailed research to choose the best hosting plan for your type of website.
2. Pick the Design from Media Website Templates Collection
If you are going to create media website using various media web templates, you should opt for a clean and non-distractible design that will help users stay focused on your site's content. Also, whether it will be a website for TV channel presentation, reviews website, or any other thing, the design has to be mobile-friendly to provide the visitors with a seamless appearance on any device.
Take a look at our selection of media production website templates. We are sure that you will find media web templates that will meet your preferences and expectations there.
3. Customize the Design Up to Your Needs
After choosing the design you like the most amongst different media website templates, you can proceed with the editing process. Work with different blocks, apply widgets, edit pages, and fill in your content. You can request a two-week free trial period by providing us with your email address.
During the testing period, you can create media website mockup to see how it will look in detail. Then you can purchase a favorable media review website template containing all the changes you've made. In case you want to change the template for a free trial or you do not complete the payment process after it is expired, you will lose all the edits.
Grow Your Media Business Today
As you can see, MotoCMS media website templates provide you with a smooth workflow and allow you to build a full-fledged website for media industry with pleasure and comfort. Look through the catalog, select the best media production website templates, and go live to join the most popular media websites list!