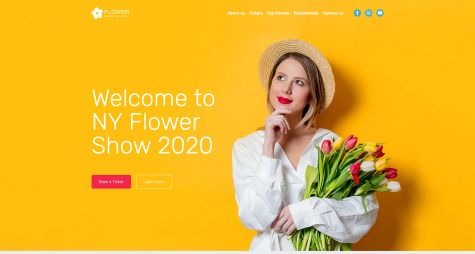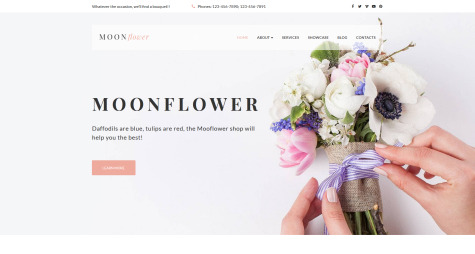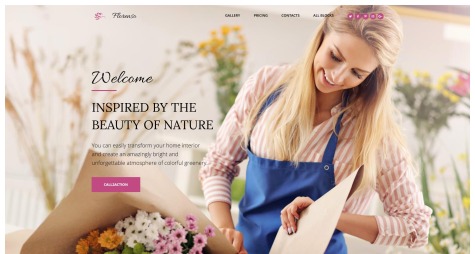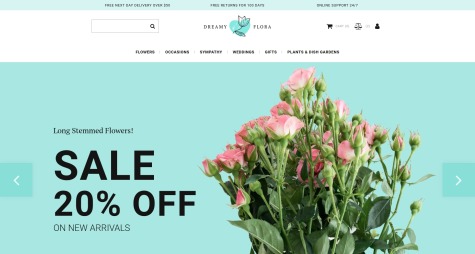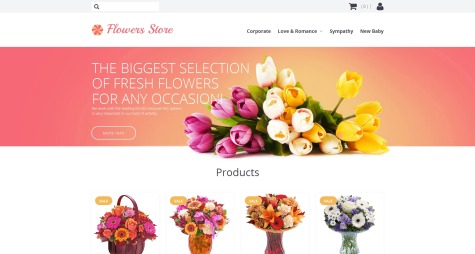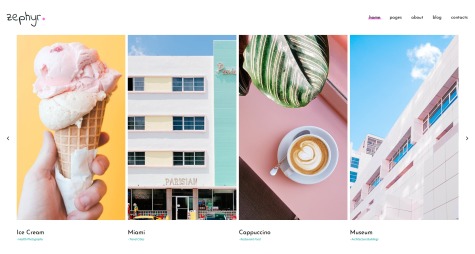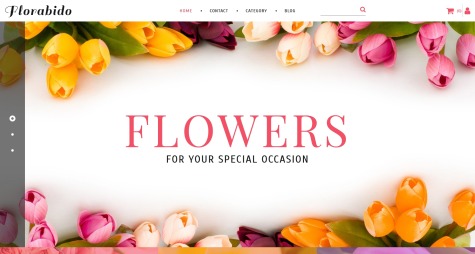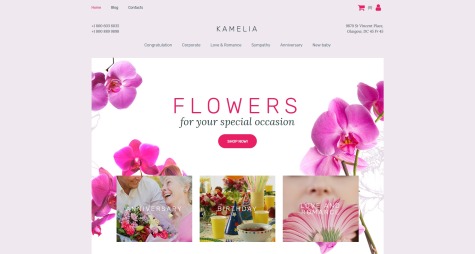 Florist Website Builder from MotoCMS
Fortunately, the times when the website construction was considered as something complicated and everlasting are gone. You do not need to spend money picking third-party professionals to cover you in creating a personal web project. With MotoCMS website builder, you can experience launching a website on your own, and that's the point. Well, the thing is that developers and designers do not care about your site for 100%, and it doesn't matter how much money you are going to pay. Only you know how your website should look to showcase your services and their advantages in the best light. Choosing flowers website templates powered by user-friendly website creator instead of wasting time on side specialists will surely bring the profit that you will see with your own eyes.
Intuitive Florist Website Builder
Imagine a creative florist who wants to spread a word about one's personality to enhance clients' base. Of course, one will go to social media, aiming to create social accounts on the most popular platforms. Even though it is the right way of self-promotion, a specialist in this field experiences social media's borders after a while. That is why one wants to expand opportunities and let more people know the services provided. Here a professional website comes in handy as it can bring a precious personality representation and, thus, will help to become recognizable by stating own brand. Florist website creator from MotoCMS is your lifesaver if you want to showcase yourself online well and create a web page that will become your business card for the community of clients.
Best Website Builder for Florists
Why people from all over the world choose us among thousands of others? Well, being the clients' best choice for already a decade, MotoCMS website builder boasts the significant features that make it stand out on the entire website design and development market. You are very welcome to heed all these advantages below.
Convenience and Consistency
First, it is essential to mention that MotoCMS florist website builder is perfect for users of varied age and skills level. Whether you are a bit tech or have no idea how to create a website, florist website templates come as your best match. They all are SEO-friendly, fully-editable, and mobile-friendly. Everything is simplified and covered with helpful guidelines to provide you with a seamless, efficient outcome.
The Ease of Website Creation
Using MotoCMS florist website builder, you get access to an intuitive admin panel with a set of superb settings, widgets, integrations, and tools. So, you are the only designer on your web page. Each of MotoCMS florist website templates allows you to create a captivating website yourself thanks to seamless customization via the drag-and-drop editor. You do not need any prior expertise as the control panel has everything you need to compose stunning site's pages in your web browser only.
Astonishing Florist Website Templates
Florists website builder templates that MotoCMS offers are responsive, well-documented, and cross-browser compatible. It means that your future web page will have a decent look on multiple devices and different browsers. The team of our professional designers crafted each florist website template with attention to details so you could emphasize yourself and the artworks you do from various beautiful flowers. In this bundle, you will find exceptional web templates for:
florist personal websites;
floral design studios;
florists' workshops.
Moreover, thanks to a variety of customization options, you will experience a comprehensive website building process and so will be able to launch a project that perfectly meets our requirements. Additionally, all the MotoCMS collection designs boast a lightning-fast and hassle-free installation process, which means that you can get started with customizing your project on the fly.
Testing Period
Want to examine everything before the actual purchase? Well, no problem! We acquire you to try out any of the florist website templates for two weeks free of charge. Thus, you can get to know with the florist website builder and test out all the available widgets and tools. Moreover, you can even create a draft of your web page as we store all your modifications and adjustments for the period of the free trial. Nevertheless, please, keep in mind that if you change the template for the free test or will not proceed with the payment process after the examination, you lose all the edits you have made with the selected design.
Proficient Support
We are glad to inform you that our award-winning support team is at your disposal anytime you may need additional assistance. Whether you need help with the one from florist website templates or need a piece of advice concerning the florists website builder and its usage, we are ready to cover you! MotoCMS tech support professionals are waiting for you in a live chat or via the phone and email. Moreover, you are very welcome to visit our Help Center to learn more about the product essentials, join the community or leave your request with a formal message, whatever.
Launch Flowers Website with Florist Website Builder
As far as you notice, MotoCMS is your complete solution for building a comprehensive web page containing all the essentials to represent you on the web well. Our reliable CMS and a collection of high-end florist website templates are all you need to get started a valuable business promotion. Grab the web template that appeals to you the most and make your flower business flourish online with MotoCMS!