Sale Up To -17%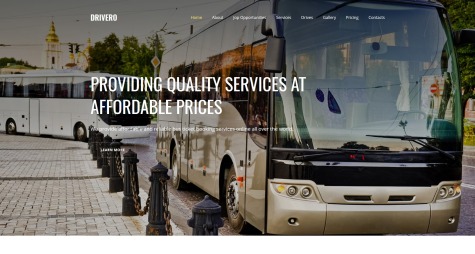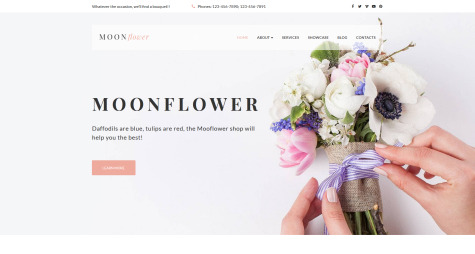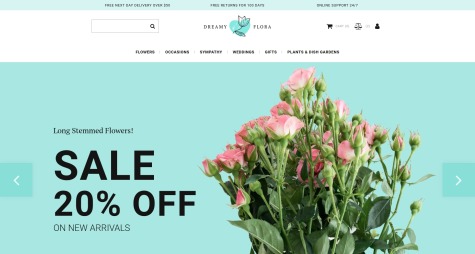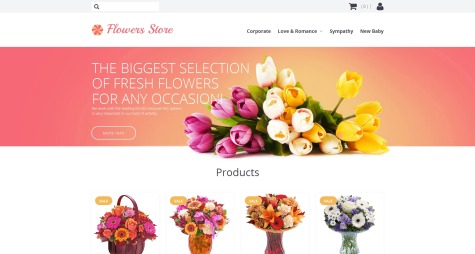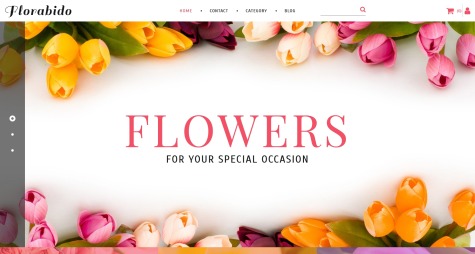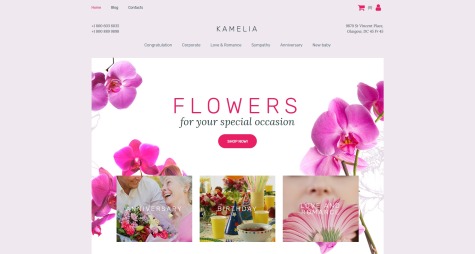 MotoCMS Flowers Website Templates for Flower Shops and Florists
Flowers play a significant role in our lives. First of all, they are a symbol of beauty, passion, and love. We buy flowers to show our admiration for particular people. Presenting a bunch of flowers to your beloved ones can change the moment in a second. What is more, flowers are used everywhere: to make wedding bouquets, as a fashion accessory, and for decoration.
Selling of flowers online is both profitable and challenging. It is more than beneficial because flowers are what people can shop for 24/7. That is why it makes sense to start an online store that is not limited to typical working hours. Why challenging? Flowers should be always high-quality and fresh to ensure that your clients enjoy their real beauty. That is why you need your flower website templates to look also fresh and smooth.
Flowers Website Templates - MotoCMS Essentials
Flowers are delicate and graceful. They symbolize beauty, though each of them is considered to convey a specific message. The flowers presented may mean love, luxury, strength, affection. For instance, there is a belief that an orchid may bring many children to the home where it is living in. By the way, we have a gorgeous flower web template which is devoted exclusively to orchids.
Very often flowers are presented to the beloved ones, parents, friends, b-day boys and girls, performers, and it is considered to be a good present. Flowers website templates will help you to sell flowers in bouquets, if you do it and promote your floral services or if you are a florist. Thus, take a look at MotoCMS advantages that will surely help you to stand out with your flower web page!
Mix of Flower Shop Templates
We at MotoCMS want to help you cover diverse flower-related businesses with beautiful websites of the best quality. Thus, in this category there are flowers website templates which can represent:
online service where customers order flowers, seeds, and bulbs 24/7;
flower delivery service;
florist portfolio with the examples of flower bouquets;
a site of a flower-grower, a breeder, or a greenhouse;
online presence of a bouquet-making service;
floral service promotion for versatile events.
Remember that all flowers website templates in this collection are fully-customizable. Therefore, you can change any detail you need up to your taste and business requirements effortlessly!
Astonishing Designs
We offer a wide range of flowers website templates to suit every taste and budget. There are several reasons why you should create a flowers website using our floral design templates. First of all, you can make any information easily available to visitors. Own web page is a perfect way to make any information easily-accessible.
Our flower shop website templates perfectly fit flower shops and flower delivery services. Within these designs, you can provide news in the florist sphere, and inform customers about the significant events. There is enough space to include various descriptions. You can provide intriguing facts about flowers and plants, the message they convey, and care tips.
To make the information not only useful but also engaging, embed any pictures you like with no limitation in quantity. You may upload memorable images that will inspire your customers not to leave the page until everything is seen and read.
Pleasant Color Palette and the Color Picker
Flowers come up in different types, sizes, and colors. Flower website design shows the versatility of amazing flowers by means of colors mainly. Thereby, flowers website templates have varicolored backgrounds with the use of white, soft pink, purple, and a so many more shades. You may choose a typical web template in white and purple tones. Or it can be the one with a black wood background that differs from the wide range of typical websites you may have seen.
Play with the Color Picker and its five dominant colors to create a unique combination for your color palette. Feel free to customize every detail you need to start a profitable flowers-related business. A photo gallery on a website design related to flowers is also a must-have feature.
The Admin Panel
Our positive and bright flowers website templates can be your lifesaver if you want to find a reliable online platform for your flower business. Our best flower shop website templates are organized to suit the needs of buyers of all ages and different income. They are all truly simple and well-structured so that your loyal buyers can find the needed bouquets within the shortest terms.
Believe it or not but you can create a functional and professional-looking flower website within hours. Just rely on the power of the admin panel from MotoCMS and follow the tips. Move around the content blocks to find the perfect layout.
Flower website templates have a navigation menu that is very convenient and therefore browsing through the website is a child's play. Light tones in the design gain visitors and impressive images inspire them not to leave the page until everything is seen and read.
Free Trial
You will have an amazing opportunity to test any florist website template a 14-day trial, and check how quickly you can fill your flowers website with information or a catalog - with products, and customize every single content element.
Test our flowers website templates right here and now. It is also completely free of charge. Sign up for the free trial period and start creating your site without trouble today!
Expert Tech Support
With our flower shop website templates you get free one-year tech support from the experienced consultants. One year is enough to learn everything about a successful business online or about managing your personal flower bouquet website.
Moreover, you will always be backed up by a personal assistant available via phone and chat. We have no doubts it sounds great. With interactive tutorials, a video guide, and the full-time tech support at hand, you will enjoy managing your florist website from any place and at any time.
MotoCMS Flowers Website Templates - Additional Features
These delicate flower shop website templates is a perfect choice for any e-store. Guarantee your prospective customers the best user experience with the manageable stunning product catalog. Make your clients see that you know the value of their time with the effective product filters and the advanced search options.
Profitable Ecommerce
If you make a flowers website with any of our flowers website templates, you may add product filters and store search. It will be convenient for the customers to find the flowers they need. Moreover, they will definitely appreciate, if you provide them a discount for the products. You have an opportunity to please your customers if you use the option of discount settings.
Present your flowers in the best light possible in a spectacular product catalog, offer free shipping and discounts, announce the deals of the day and set up countdown widget, track your orders with the intuitive admin panel from MotoCMS. Make your flower business look good online with favorite flower shop website design and bring pleasure to your loyal customers.
Complete Solution for Your Flower Shop
With flowers website templates from MotoCMS, your flower-related business will flourish thanks to the powerful search option, spectacular galleries, and user-friendly contact forms. You may also use Google maps to help your prospective shoppers to locate you in case you are planning to sell your flowers both online and offline.
So, apply the best cms for a flower website and bring your ideas to life! You are also able to use the trial version free of charge and see everything yourself.
Responsiveness
It goes without saying that all our flower shop website templates are responsive so that your customers could reach you anytime from any device. Responsiveness is a core factor for a flowers website success. Clients make research about floral service companies when going to work, spending time with friends, whatever.
That is why a responsive website is so essential nowadays. All flowers website templates from MotoCMS are mobile-friendly, so, your future website will have an amazing look on all types of modern gadgets.
SEO Options
Search engine optimization is extremely important if you want your site to be visible for search engines. Basically, your website's position in search results depends on the level of optimization you provide. We enriched our florist website templates with built-in SEO options to help you boost your ranking.
You can easily find them on the admin panel. They will enable you to set up a website from scratch without any difficulties. As flowers website templates are 100% responsive and SEO-optimized, you will get high Google rankings. Do not forget to control your efficiency by using analytical tools.
They will show your flower business progress as well as assist you in getting inspiration for new projects, and events. You can use Google Analytics and Google Trends. These tools are your main solution for growing the community that will become your loyal clients in this fast-changing world.
Flowers Website Templates - Go Online with MotoCMS
So, MotoCMS flower website templates have a large number of great features which you can try yourself by starting right this minute. Don't be afraid to start a free trial of the preferred template, and get a perfect website for your flower business!