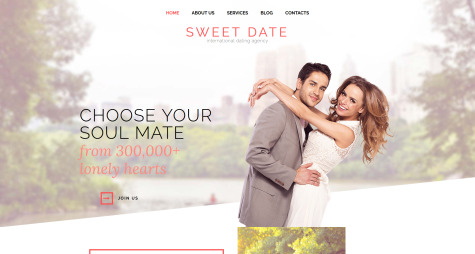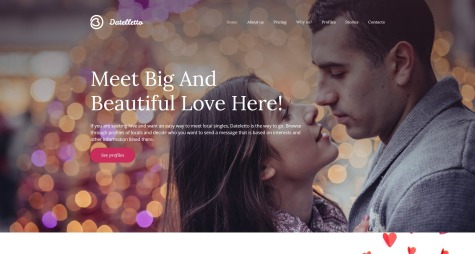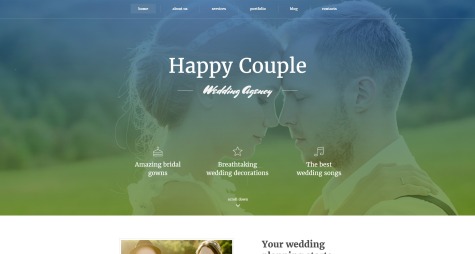 Dating Website Builder: Build a Dating Website With Ease
More and more people turn to online services to find a loved one. If you want them to look for a sweetheart on your website, you need a state-of-art, SEO-optimized and visually abundant website. It should amaze, and just then people will choose you instead of your competitors. Is it possible to build a dating website with no coding skills? Fortunately, it is. And Dating Website Builder is the editor that'll help you out in this undertaking.
Why Dating Website Builder Is Optimal For You
So, let's say you want to build a dating website with leading-edge design and functionality. At the same time, you're not a professional web designer and need a very comprehensive solution. In this case, you can benefit from Dating Website Builder in a number of ways. First of all, this builder brings you intuitive and simple website editing in visual mode. Feel free to drag the blocks around to change their position. Next, drag their corners to adjust the size and shape. To add textual content, just select the right place for it and start typing. What's more, changing the styling of the theme is as simple as ABC. Choose the element you want to re-style, click it and modify the needed settings in the right sidebar.
Secondly, if you build a dating website with the builder, you're not limited to adjusting the website's appearance on PC screens. Switch to tablet and smartphone views and make the needed adjustments. Thirdly, with the builder, you don't have to build a dating website from square one. There are state-of-the-art dating website templates that are 100% compatible with the builder. You just have to choose the template you like most, and you'll quickly build an admiration-winning website with the help of dating website builder.
What's more, the templates for the builder are crafted by experts and optimized for lightning-fast performance and SEO. In addition to this, they come with full support and exhaustive documentation. So, even if something doesn't feel intuitive to you, follow the guidance or get advice from a resourceful professional.
So, Dating Website Builder requires no technical know-how to master. With it, you'll be able to build a top-level website on the fly. Choose the template you like most and power a consummate website with it!