Sale Up To -17%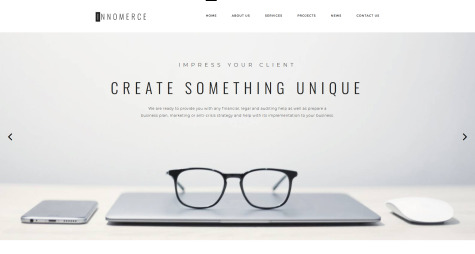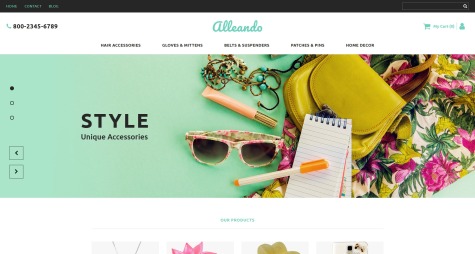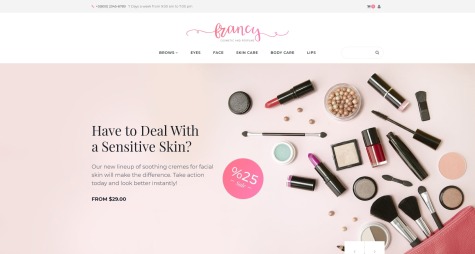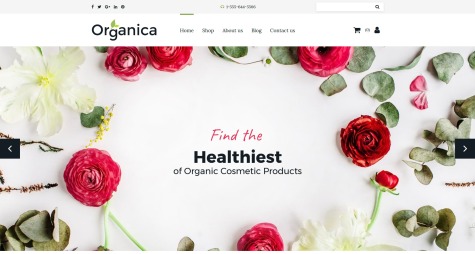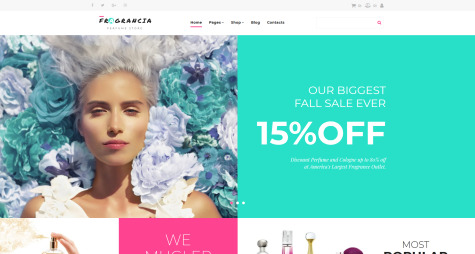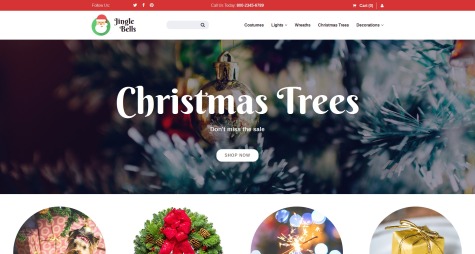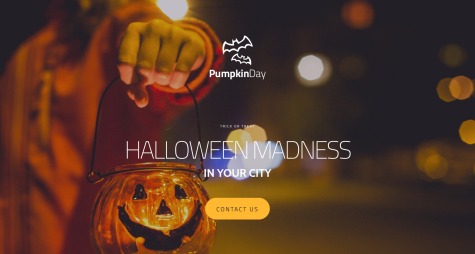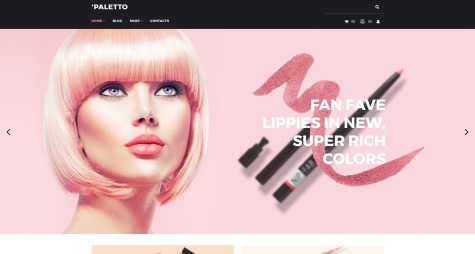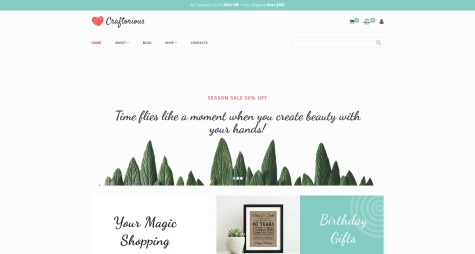 MotoCMS Gifts Website Templates
Gift giving tradition is spread all over the world. Selecting a present and exchanging it with a friend can be the most delightful aspect of a holiday and your everyday life as well. However, not every culture has the same customs when it comes to gifts. And remember - what we offer is not just a piece of advice. It is a practical solution for your future online presence.
There is a special Black Friday landing page dedicated to Black Friday offers. Moreover, we have even a delectable theme dedicated to candles in the category of gifts website templates. It can be reorganized and remade to suit any other kind of holiday-related goods.
Best Gifts Website Templates for Holiday Gift Shop Websites
Our gift shop website templates can serve you well if you want to open a gift shop which specializes in:
Christmas gifts and decorations;
presents for relatives and beloved ones;
Halloween gifts and decorations;
presents for kids;
birthday gifts;
wedding presents;
St.Valentine's Day presents;
handmade goods;
specific funny gifts.
Your online gift shop can also cover all these categories. Besides, on your site, you can easily create a category devoted to personalized gifts, their choice, and modification. If you need it to be done automatically for your customers with the help of some particular form on the site, our team of programmers and developers will make it real for you fast and with top quality.
Design Features
MotoCMS gifts website templates are perfect for creating an online gift shop. You can choose a template with Halloween or Christmas decor. However, don't be afraid that it will limit your choice of goods for presentation or won't be attentive to your products after this holiday season is over. Our gift shop website templates are capable of attracting any visitor with several perfectly designed sliders and gallery options.
As you know, customers usually pay a lot of attention to photo galleries. So, use online galleries from MotoCMS to show a wide range of products you offer. What is more, you can edit galleries, fill it with own pictures, add more or even delete the tool, though it is recommended to leave this widget on the layout as it influences the whole impression of the site.
Smooth Workflow
Due to our intuitive drag and drop website builder and convenient easy-to-use admin panel of all gifts website templates, you can change the design of your site pages, colors, and content anytime you want. This feature will be of great use after Christmas or Halloween season when you should flip everything upside down as quickly as possible.
Because of the simplicity of the modifying process, you will not feel a need for hiring a web designer for making these changes. It means no loss of money and time! Memorable logo and images, reasonable categories and a perfect layout will attract customers from all over the world to your gift store.
Responsive Designs
Enjoy the 100% responsivity of gifts website templates to ensure that your customers can reach you regardless of what device they are using at the moment because they usually think of buying a present in very unexpected places and the only device available is their mobile phone or a tablet. At work, they may feel the need for using it with their PC. Such gift shop website templates should be comfortable when they become a site. In that case, they will help clients feel the unforgettable spirit of miracles and presents.
High-End Control Panel
Do not hesitate to make a gifts website using our gift shop website templates. It is as easy as pie, even if you have no coding or web design skills. The website builder admin panel developed by MotoCMS makes everything possible. You will enjoy the intuitive drag-and-drop website creator. It requires no programming skills or extra software, so creating a website will be as easy as pie. It is not a problem anymore. You don't have to be a web designer or a web developer to create a perfect site for gifts, or special shop offers with our gifts website templates.
All you have to do is to choose one theme and enjoy its fantastic features. Though you shouldn't forget about free customer support that is available 24/7 and free system updates for the admin panel. See for yourself and test these gift shop templates during the 14-days free trial period. After using website builder and admin panel for a few actions, you will have no doubts that you have finally found the best cms for a gifts website.
Free Test
Have you already viewed live demos of our gifts website templates? Every gift shop website template has an attractive live demo for you to assess all the exclusive characteristics of it. After watching it, you can either buy a template at once or register a free trial version with full functionality. For two weeks you will have an opportunity to modify and customize it completely free of charge. Moreover, when you buy the theme you prefer during the trial period, all the changes are saved in your online web project.
MotoCMS Gifts Website Templates - Additional Handy Options
Let us name a few more options that make our gift shop website templates popular. They are a built-in mobile version and responsive design, plenty of SEO options & tips to guide you through search engine optimization, and cross-browser compatibility. Of course, you will find much more tools when you test our gifts templates yourself during a trial. Take a chance to operate your gift shop website. We are sure you will be able to find the template that suits your business!
Powerful Widgets
Use the potential of gifts website templates to the fullest with the various widgets. With the intensively used social media widget, you can win grateful clients easily and get direct feedback from social networks instantly. Thanks to the audio and video widget, your website will always look interactive and fun to visit. And the Color Picker can guarantee that your clientele never gets bored because of the dull color palettes.
Efficient Blog
Also, you will have enough space to post useful tips for your prospective buyers in a blog. It is real thanks to the blog functionality of MotoCMS gifts website templates. For example, it can be a problem for many of us to think of how to choose the appropriate gift for a person on Saint Valentine's day! There can be separate articles devoted to different holidays and categories of present-getters. It is all possible due to the blog website builder. Thanks to blog functionality, you can start your blog and manage it with ease. It is as easy as ABC.
E-Store Functionality
These gifts website templates are your choice #1 in case you need the best eCommerce website builder for small business to establish a remarkable gifts store website. Surprise your clients with the abundance of products on your e-store. It is easy because MotoCMS does not circumscribe the number of products you want to sell. You can also interest your clientele with weekly or monthly discounts.
To do so, you will not need to pay extra money for updating your website. You will directly go to discount settings. Yes, it is as easy as it sounds! Such a level of manageability is achieved due to the excellent admin panel. This panel is the best tool to start an online gifts store from scratch. We also offer you detailed statistics concerning your orders and clients.
Moreover, feel free to provide your future customers with the details about events you are hosting and announce holiday actions and giveaways. You can also use our gift shop website templates to introduce your special partners, present promotional videos about the gifts you suggest, as well as announce special offers, sales, and discounts. Topping it all off, you do not have to be a web design guru to manage gift website templates.
Gifts Website Templates - The Most Convenient Website Creation
So, as you understand now, distinctive features of our gift shop website templates, which correspond the latest trends in the sphere, are:
fashionable design that suits various holidays and customers;
responsiveness and cross-browser compatibility;
handy social, blog, and SEO tools;
useful modifications made easily due to the website creator;
additional functionality for an e-store;
free demo with full functionality for 14 days;
high-end multichannel tech support 24/7 free for 1 year.
MotoCMS gift website templates are a real bargain for busy gifts shop owners. If all mentioned above sounds too perfect, you have an easy way to check it. Use the opportunity of our 2-weeks trial completely for free. We are sure that you will deal with the preferred gift store template without any trouble. However, once you get acquainted with tech support available 24/7 through multiple communication channels, you certainly will turn gifts website templates into a profitable venture in less than three days!