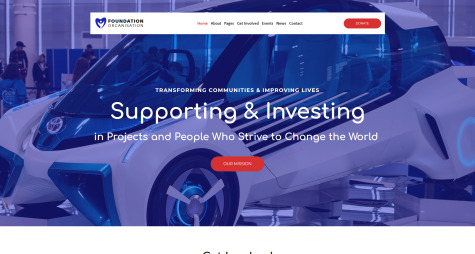 Sale Up To -20%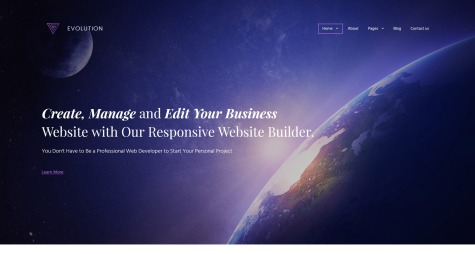 Evolution Responsive
Multipage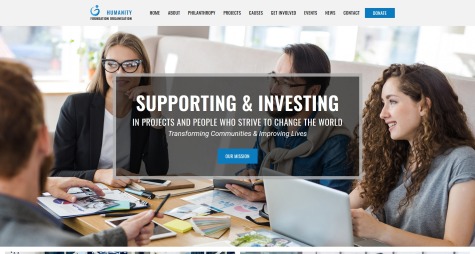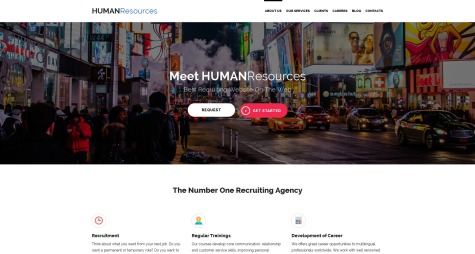 Human Resources
Multipage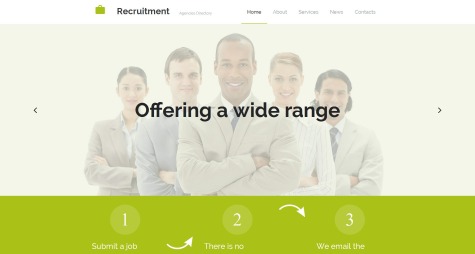 Best Recruitment Website Builder to Create a Site
If you don't know how to create recruitment website using recruitment website design template, use our easy, effective 4-step guide. We'll help you launch a Google optimized, mobile-friendly platform based on a reliable recruitment website builder.
1. Analyze the Best Recruitment Websites on the Web
Have no idea how your recruitment website should look? Imagine the design of your future site by taking inspiration from competitor platforms or other creative websites. Look through the latest trends in HR recruitment website templates to understand the concept of the successful site.
2. Make Notes of the Designs You Like
While looking through dozens of sites, you won't be able to remember all details you'd like to implement in your design. Make notes to determine the key features you should pay attention to when customizing layout in the recruitment website builder.
3. Pick the Recruitment Website Builder to Launch Your Site
If you want to broaden your target audience, you'll need an attractive, professional website that will be easy to use on a computer and via a mobile device. MotoCMS is a reputable, trustworthy website builder, which provides accessible templates for reasonable prices. Besides, the company suggests 24/7 customer support that will obtain each client with qualified assistance at any time.
4. Design Your Site with the Appropriate Web Template
When picking the design for your future website, you might choose a template. However, when it comes to MotoCMS recruitment website builder, you won't need to spend too much time selecting the layout. Each option is easy to personalize according to your taste; therefore, your website will be unique regardless of the template design.
Don't think of the technical side of the process; focus on its original part. Make sure your platform will be handy and accessible on mobile for users might be able to browse on it even on the go. MotoCMS takes into account all these requirements to rely on our products' quality.
Best MotoCMS Recruitment Website Templates
Whether you are a start-up recruitment company or an existing one, you'll need a professional recruitment website design to attract users. Create a contemporary site to bring people together and provide all the necessary options for being useful for all potential employers and employees.
MotoCMS recruitment website templates can help you solve issues connected to web design and focus on the important stuff. Your visitors will be able to find jobs, employees, or applicants in just a few clicks. Besides, you'll easily add announcements about new vacancies, and other useful information to the relevant section of your platform. MotoCMS suggests job recruitment website templates for:
police department;
military academies;
recruitment agencies;
human resources and other specific organizations.
If you've decided to proceed with the MotoCMS recruitment website builder, you'll find the catalog of our current and active template designs. However, we're going to update this list from time to time. Regardless of what online recruitment website templates you choose, the final results can look very different.
All MotoCMS layouts are SEO optimized, customizable, and can boast of first-class performance. Besides the regular pages, represented in our multipage and premium recruitment website templates, you can include additional ones, like a blog section, where you can add the latest news about your company or services. Our recruitment website builder provides a codeless website creation workflow, which eases the web launching process greatly!