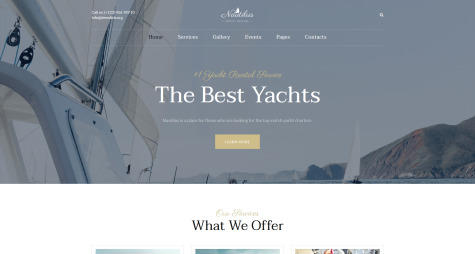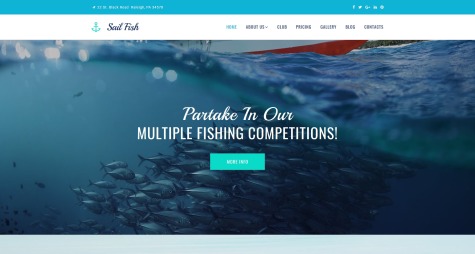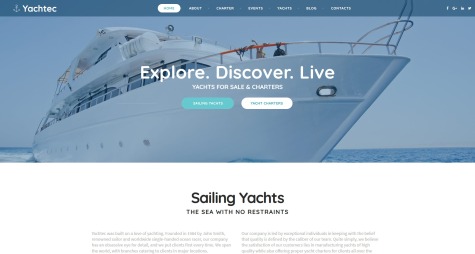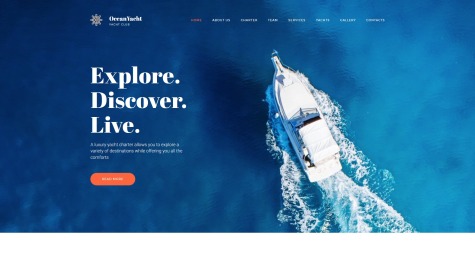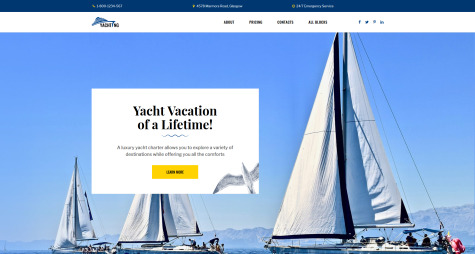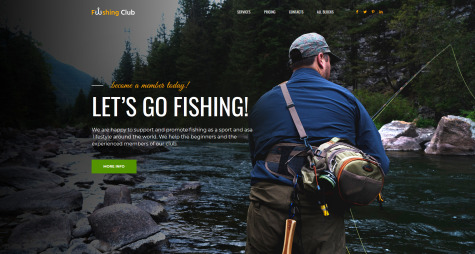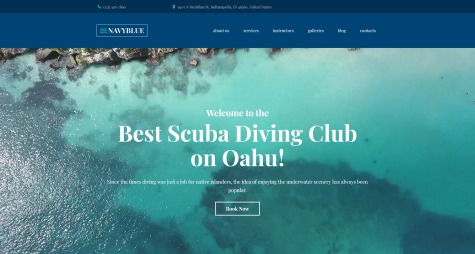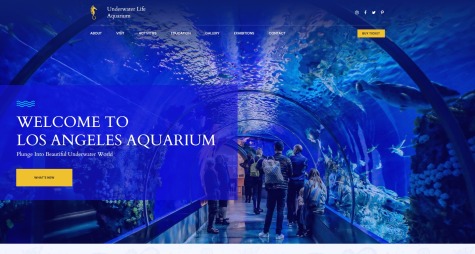 Underwater Life Aquarium
Premium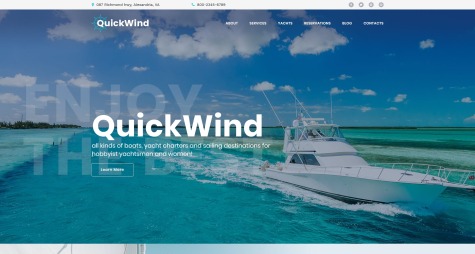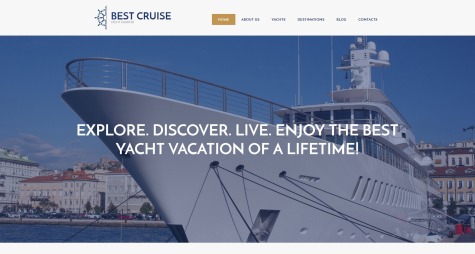 Catchy Design of Boat Website Templates
MotoCMS sports website templates combine a modern and clean layout with high-quality and eye-catching images. The layout is designed specifically for websites that sell and rent various types of water transport and offer rare and extraordinary services. The visual appearance of the boat website design contribute more traffic and increase sales thanks to the effective preview of information. The color scheme of boat website templates designed especially for the yachting topic and have pleasant marine colors.
Represent Yacht Chartering with Stunning Photos
Help to explore some of the most magnificent areas of the world by providing fascinating boating services. With the help of MotoCMS boat website templates, you can represent your services on the WEB-wide with no effort. By using the website builder that comes with boating website templates, you can perform a broad portfolio of catamarans, boats, and yachts available for rent. Create a marvelous catalog of yachts and add thorough descriptions with stunning photos of world's greatest places that can be reached by water only in a few clicks with the MotoCMS yacht charter website design.
The MotoCMS admin panel allows uploading photos in different resolution and various formats. Withal you can easily find and download pictures from the most popular photo-stock directly in the admin panel. The Unsplash search bar integrated into the MotoCMS admin panel. You can fill up your website with amazing pictures for free. Furthermore, all images that come with the yacht website design are license-free. The media library has a feature-rich interface with convenient navigation and files management system.
Professionally Designed Graphics
Graphic elements on boating website templates have a significant design that perfectly suits the marine color scheme on the yacht website template. All widgets have different design presets created by professional designers. Any of pre-built design applies in one click. By using design presets, you can change the visual appeal of your website, picking up already crafted designs. If a custom design is required, you can easily navigate to the design section in the MotoCMS website builder and configure a design preset according to your needs. The flexibility of boat website templates has no restraints.
Easy Appointments and Scheduling with Boat Website Templates
Make the planning process easy with the help of modern tools integrated to the water sports website template. The most popular scheduling tools available for adding on any website in the admin panel of boating website templates. Time planning and events appointment tools will help you to plan trips and arrange events conveniently. You can place a calendar or add a conductive tool for making appointments on boat web templates by dragging an appropriate widget in the admin panel.
Google Calendar for Conductive Planning
Check out the advanced planning tool for time management provided by Google that integrated to boat website templates. Google Calendar displays all actual information about ongoing events from your personal Google account on your site and allows users to send invitations. Google Calendar shares in one click and displays well on both desktop and mobile devices. To add a calendar by Google, you need to place the google calendar widget on your website and specify a calendar's ID in the admin panel.
Appointment by Acuity Scheduling
It vital for any yachting business to provide the ability to select the time and schedule events directly on a website. Consider using an online appointment scheduling tool on boat website templates, that allows you to optimize the process of scheduling for you and your business. There is no need to use side software or develop scheduling applications for an additional cost. A powerful scheduling tool by Acuity Scheduling integrated to all MotoCMS boating website templates. To add this feature on the yacht club website template, you need to add the appropriate widget on the website and put the URL address that leads to your client's scheduling page in the admin panel.
Free Customization with Limitless Abilities
Create a personal boat website design for free with MotoCMS website builder and pleasant customer care team. The customer care team works 24/7 and provide support via line chats, tickets, and phone calls. All boat website templates from this collection have a free 14-day trial period to examine the system and create a website design for free. A MotoCMS boating website template is a one time purchase and requires no additional payments. Select a website template and create your website to enlarge your online presence with MotoCMS for free!