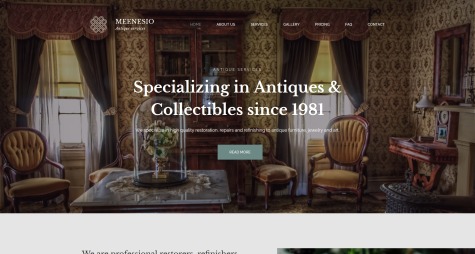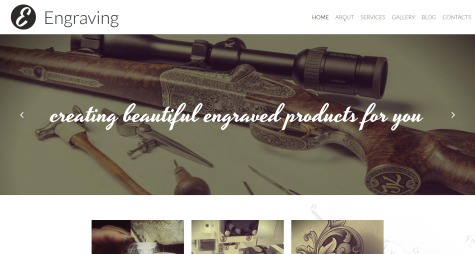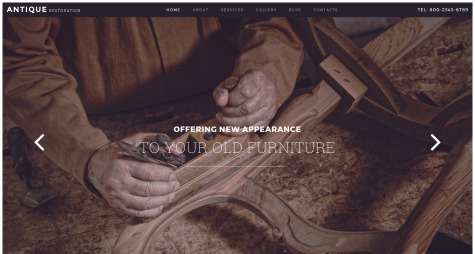 Antique Restoration
Multipage
The perfect antique website builder for representing your business online
Antique business does not refer to the extremely popular spheres where people can make money overnight. It needs considerable investments and does not promise quick profits. Besides that, the most important qualities for the prosperous antique business are profound knowledge of the subject and top-level professionalism. So, antique business is truly demanding. For the majority, such business is associated with faraway past and dark dusty curiosity shops. Still, the things are really different these days. To be successful, you need to be online otherwise your clients won't find you. It means that it is high time to think about launching a website to represent your antique business in the virtual world. If you want everything you need to run an online antique business under one umbrella, take a look at the MotoCMS antique website builder. It provides you with the possibility to get superb results with minimal efforts being involved.
As professionalism is extremely important for antique business, your new website should not spoil this general assumption and look highly professional. But you are not a technical person and know nothing about coding? No need to worry! The MotoCMS antique website builder will help you create an accomplished website even if you are a complete newbie in this sphere! Moreover, it will take you only about 3 days to customize the template the way you need.
Add the necessary content effortlessly. Edit your website typography changing font sizes, colors and styles according to your taste. Stay easy to find with our most effective SEO tools. If you are not satisfied with anything, adjust the necessary elements in the template admin panel without any additional plug-ins involved. Let your customers locate you easier in the real world by using your antique website builder Google maps widget. Upload pictures and videos of the staff you deal with. Use three types of convenient galleries to show your pictures.
Though you deal with antiquities, this is no good reason to adhere only to old-fashion business style. Strive for being on the crest of the wave of the constant technological growth and become affluent with an antique website builder from MotoCMS!