Sale Up To -17%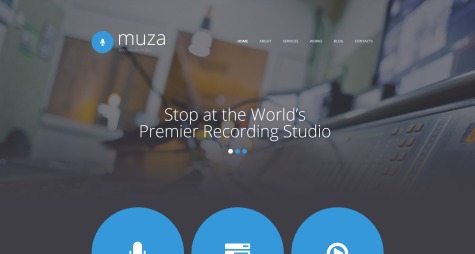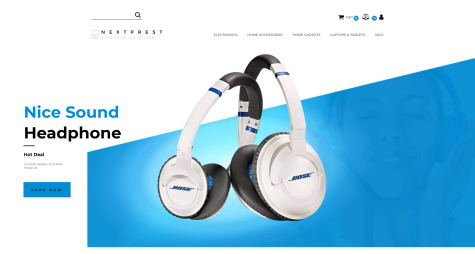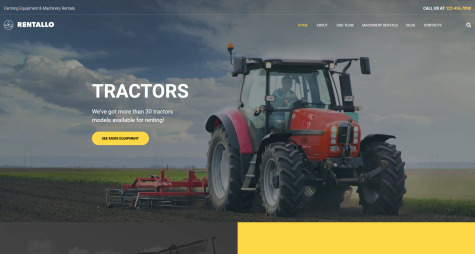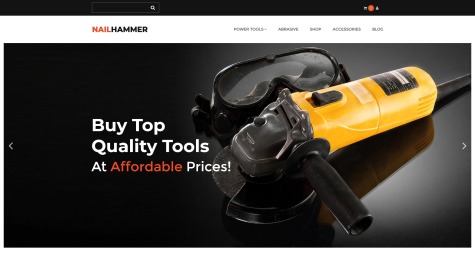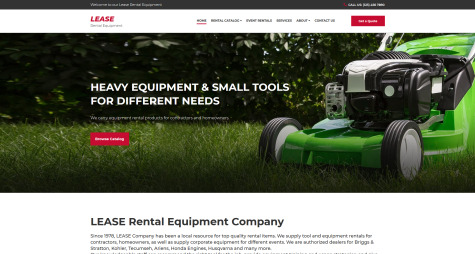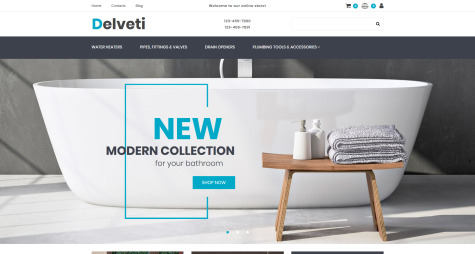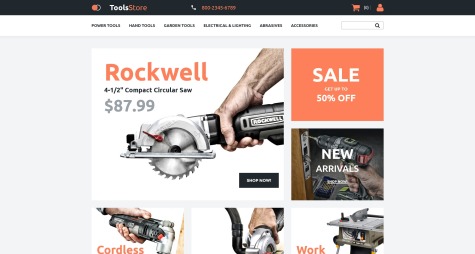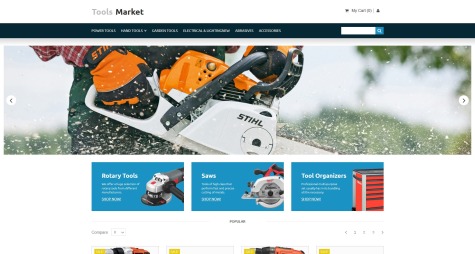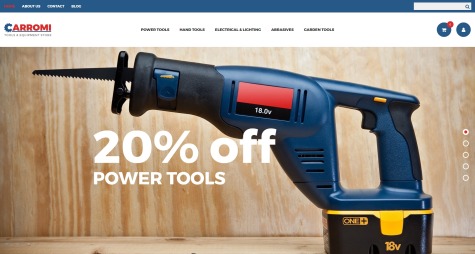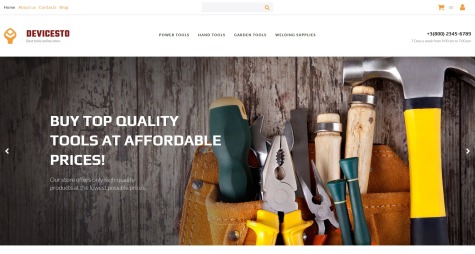 Best Equipment Website Templates for Tools & Hardware Websites
All hardware website templates in this category come with a smart control panel inside. With this user-friendly admin panel, the whole process of launching your website is easy and manageable. Leave your fears behind and create an equipment website with MotoCMS! When choosing us, you opt for the best price-quality ratio. You may choose any equipment template from our collection of tools website templates and customize it. To do it, you simply browse through the category of equipment website templates, find a suitable tools and equipment website template, and try it for free during a 14-day trial. During this period, you have the full control over the powerful admin panel from MotoCMS.
Tools & Hardware Website Templates: Admin Panel
This panel is designed for specialists who know almost nothing about web development and web design. So, do not worry that your expertise lies far beyond the fields mentioned. Nobody expects you to have a proficiency in coding or programming. What you need to do is to follow the guiding tutorials and your intuition. According to the available statistics, the whole process is as manageable as it can be. More than half of our equipment website templates are transformed into websites within three days. It means that by the end of a free two-week trial period you will finish your website. Amazing, right? So, enjoy the chance to build your own equipment website the way you see it! Do it today with tools website templates and increase your sales right away!
Equipment Website Templates: Website Builder and Tools
Also, keep in mind that the whole variety of hardware website templates from MotoCMS has an intelligent website creator that features with a smart control panel. It means that you can build and edit your future hardware tools store or equipment manufacturer website on your own, without any extra help. There is a wide assortment of widgets and modules that you can use to get the most out of your website. If it is a web template for online equipment retailer, you can easily add product descriptions and images, various filters and sorting options, and other important elements to sell like a pro!
However, a good-looking online store website for selling equipment & tools is not enough to succeed. Therefore, we prepared for you rich SEO options on a default basis in all equipment website templates, so, you could set it all up properly and make your website appear on the first page of any modern search engine. All the tools related to search engine optimization you can quickly find right on the admin panel.
Equipment & Tools Website Templates: Responsive Design
We do our best to serve you with the digital products of the best quality, so, you could start excellent equipment online stores effortlessly. First of all, all equipment website templates in this catalog are fully responsive. What does it mean? Basically, a mobile-friendly nature stands for a bug-free, proper website's appearance on a multiplicity of gadgets. Thus, if you choose a responsive tools store template, you can keep calm because your future online shop will look professional and impressive on desktop devices, different tablets, and smartphones. Your customers will appreciate this feature thanks to which they can shop equipment in the most comfortable way.
First-class Support for All Hardware Website Templates from MotoCMS
All MotoCMS equipment website templates are simple and come with guidelines that you will see when getting started building your website. Additionally, tools website templates are also equipped with professional customer assistance, so, you could have the best user experience ever. In case you do not understand something or need somebody to guide you through, feel free to contact support team or visit our Help Center. These guys are real professionals who know the answer to any question and are always ready to assist you at any time. You can choose the most comfortable way of connection. Whether it is a live chat, email, or an instant callback, we are happy to provide you with necessary information!
Build Your Own Equipment Website for Free
If you still have any wonders, feel free to test the one from the whole equipment website templates collection. MotoCMS suggests you a two-week free trial period that you can easily request by providing your email address for all tools website templates. Our manager will send you the demo link, and then you can start creating your website. Modify pages, add your content, apply versatile widgets, do everything you need to learn the design you've chosen in detail. The good news is that after the testing, you can get the equipment & tools website template with all the edits you've made. However, if you will not complete the payment process after your trial is expired, you will lose all the changes.
So, here at MotoCMS, we offer you reliable solutions and guarantee satisfaction from using our tools website templates. In the long run, see what you get when choosing us among others.
A content management system of the highest speed;
Mobile-optimized tools & hardware website templates;
Beautiful designs;
Smart, drag & drop website builder;
Effective round-the-clock support;
The best quality at a fair price.
Start selling equipment & tools with our equipment website templates and join the number of successful online business owners with MotoCMS!
FAQ
Does buying Equipment Website Templates guarantee increased sales on my website?
Nothing can ever be guaranteed with a 100% probability, but the sales market operates under certain laws and research shows that the attractiveness of the website and its convenience are important factors for the customers. And here you just can be absolutely sure that the website created with equipment website templates will meet all modern marketing trends and help to leave a positive impression of your business, which in turn will lead to increased sales.
Can I return the purchased Equipment Website Templates?
Unfortunately, this service is not provided. By buying equipment website templates you get it at your disposal for at least a month. This time is more than enough to configure the website and make the template a full-fledged running resource that will perform its functions perfectly. However, if your plans have changed and you no longer plan to launch the website for equipment you can simply cancel the monthly subscription, in which case you will simply no longer be able to edit your template and it will no longer be available to you.
Who should I contact if I do not like the functionality of the Equipment Website Templates?
All equipment website templates are easy to use, and the configuration with the admin panel is very simple. All changes you can make in visual mode. However, if you have any questions or if you need advice about your template, the MotoCMS team provides you with round-the-clock support. Contact us through the contact form and our experts will answer any questions related to your template. Moreover, for your convenience, you have access to several communication options at once, be it email, live chat, or a callback order.
Are Equipment Website Templates integrated with search engines?
Equipment website templates were created taking into account the need for SEO optimization. The website itself is already an example of a user-friendly SEO resource. However, all the templates offered by the MotoCMS team are equipped with a large number of site optimization options to raise it even higher in search rankings. With these settings, you can create excellent headers and metatags, and improve the structure of the site, so that in the end you will get the perfect model of equipment website that users will appreciate and notice search engines.
What filter and sorting options are available in the Equipment Website Templates?
Structuring and ordering in sales are one of the main features of a successful transaction. As in the offline store products neatly placed on the shelf attracts more attention from the customers and in the online shop and sorting is crucial. When we develop equipment website templates we have considered everything and thanks to the admin panel you can easily sort your products by rising or decreasing price, by newest, to highlight a separate row for products with discounts,s and so on. Everything to make your website simple, productive, and successful.