Sale Up To -17%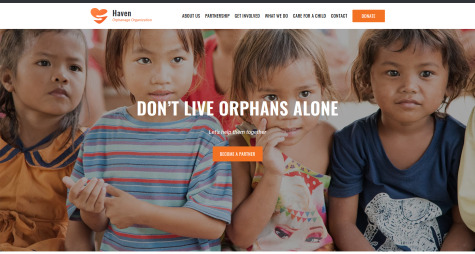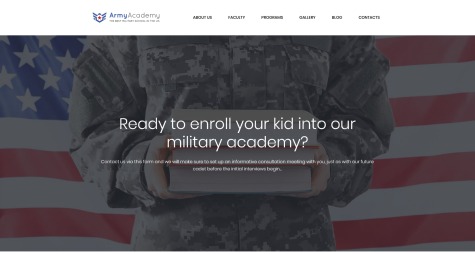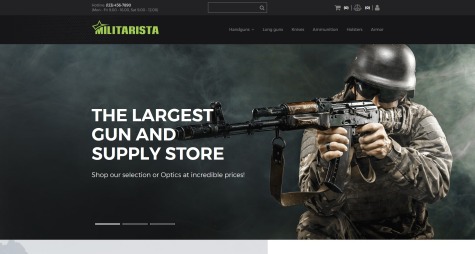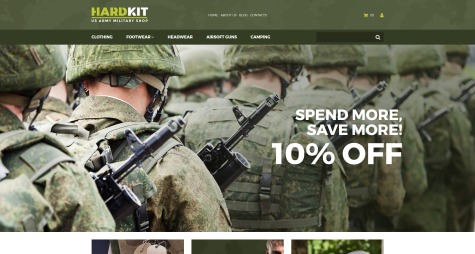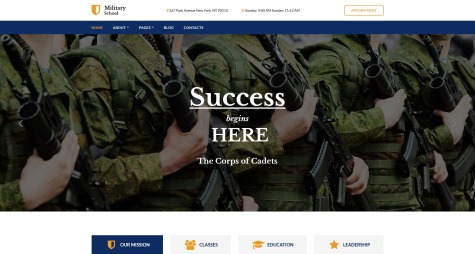 Military School
Multipage
MotoCMS Military Website Templates
If you want to promote your military-related business, you have to present yourself as a serious player. A professional military website is your best solution to build a respectful image of your company. All you need to do is to find the best CMS for an army website and a collection of MotoCMS military website templates.. Having a perfect army website design, you form a solid look of your business and get an efficient source of profits. But how does one get a military website design at a reasonable price? We've got the answer!
A Diversity of Military Website Templates for Army Websites
This category can cover multiple purposes of creating a military website. All military web templates are suitable for an air force, navy, and infantry. However, we mention the most popular directions below.
military school or academy;
army academy or army portal;
military gear and supplies selling or providing;
army events and meetings.
What makes our military website templates original and unique? Well, we have developed several tools to facilitate the whole process of creating a website. For example, you will be excited to see how simple it is to work out the layout. This simplicity is achieved thanks to the website builder that MotoCMS is so proud of.
Best Military Website Templates to Create a Site
The main principle of this editor is that you can control the layout by moving around certain content elements. To create a good-looking military website design, you do not need to have any prior expertise in web programming, which is a huge advantage for beginners.
As far as professional web developers are concerned, army website templates come as a real bargain. The MotoCMS website creator can help you to optimize your workload. One more important feature of our military web templates is our tech support. Available 24/7, the technical support from MotoCMS is always ready to answer all your questions.
Technical Features of Military Website Templates
Buying ready military web templates from this category is simple and can be literally in 1 click, after reading the full information on technical characteristics, features, and requirements. To achieve the comfort of work and ease of customization, military website templates are equipped with a free demo version. They have all the necessary functions and widgets, including a convenient menu, interesting background textures, and original solutions for galleries.
With the help of the online website builder, you will not find it difficult to administer the site even without special knowledge. Also, army website templates have an original design that will motivate your customers to start a military career or to take part in some events and activities, as well as familiarize themselves with the assortment of military gear and equipment.
How To Build a Website With Military Website Templates
It is pretty simple! You can create a full-fledged website for the army online store, for buying military uniforms or gear shop online in a few steps mentioned below.
Decide on a domain name and get an appropriate hosting provider that fits your budget;
Choose a favorable army website designfrom our collection. Make sure it fits your preferences and business needs;
Buy the one from military web templates and install it using a number of interactive tutorials;
Edit pages and fill in your content;
Publish your army website!
So, the only thing you have to do is to choose one of the military website templates. After that, add the content you need and enjoy the result! A variety of built-in widgets allows you to get as interactive with your website as you want. You may also add descriptions and even promote your military school or academy within the social media. Undoubtedly, you represent a particular type of education.
Nevertheless, you still need to deal with competition in the education market. So, use the unique opportunity to adjust the one from army website templates to your needs in several clicks. If you choose the best cms for an army website, you will receive countless benefits!
The essential thing here is that you get an opportunity to make a website without anyone's help. It will save you time and money. Moreover, you will be pleasantly surprised that our military website templates are SEO-friendly. What is more, you get immediate access to a mobile version of your website, and you can redirect your mobile visitors to this version of your website.
Create Your Website With Army Website Templates for Free
We appreciate our customers and are confident in our products' quality. That is why you can try out any of the military website templates you like for free. Each army web design has a free trial period, available for 14 days. Just add your email address to get your demo immediately.
So, you can create a mockup of your website to see how your content looks in versatile content blocks, to decide everything on what you have to change or to add, whatever. During the trial period, all the changes you've made will be saved so that you can buy the one from military website templates with all the content in it. Please, notice, if you do not purchase a template after your free trial expires, you will lose all your edits.
Professional Assistance for All Military Web Templates From MotoCMS
Each of the army website templates from MotoCMS comes with a wide range of tutorials that help you during the whole site's building process. However, you might need extra help in case you have any additional questions. To help you build your websites effortlessly, we have a professional team that is ready to guide you 24/7. Start a live chat, reach us via email or phone, go to Help Center, we are always ready to help you with everything!
So, enjoy all the advantages of our military website templates. As you can see, managing your website may be much easier than you have ever expected. Therefore, hurry up to get started with your army website!
FAQ
How do I know if I have chosen the right design from the Military Website Templates?
First of all, the design should suit you, but there are still a couple of principles by which to determine the best design for different types of websites. All options from the list of military website templates are suitable for these sites, however, if you have created your unique design and want to make sure that it will work you can order UI/UX audit from our specialists. They will conduct a full audit of your website and offer recommendations that will help increase the attendance of your online resource.
What widgets are available in the Military Website Templates?
Widgets that are available for military website templates are ideal for creating websites on this topic. You can add a gallery for pictures for example to review different types of weapons or leave links to your social media for more information about your business or you can add a mark to the best hunting spots in the Google Maps widget.
Can I use Military Website Templates without changes?
This can be considered a compliment to our developers. If one of the military website templates suits you perfectly, you can leave all the elements unchanged. But it should be noted that you still better add more uniqueness and recognition to your website. To do this, we recommend using your photos or videos, as well as adding more information about your company in the appropriate section of the site.
Do the Military Website Templates meet legal requirements for reasonable restrictions?
All military website templates are created according to the standardized type of similar sites. If your country or region has any special recommendations and access restrictions to this type of website you will always be able to add a similar feature to the template self-retaliation. Whether it is a warning pop-up or a separate banner warning about specific rules. Fortunately with the help of a Moto online builder to do this is no more difficult than reading this text.
How quickly can I launch my website with Military Website Templates?
It all depends on how many changes you want to make, and how many features or widgets to the military website template you want to add. And of course, how much time per day you are willing to spend on this process. On average, it takes no more than two weeks to set up a military website. At this time, including familiarization with the functionality of the Moto online builder, site creation, editing, and checking functionality before launching.