Sale Up To -17%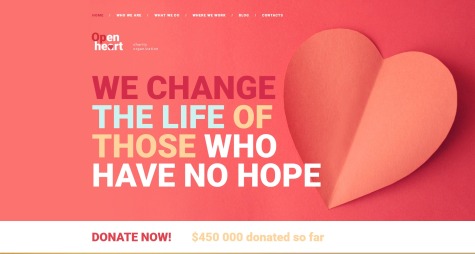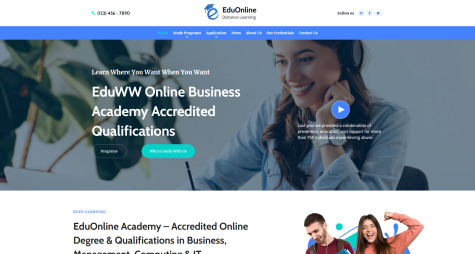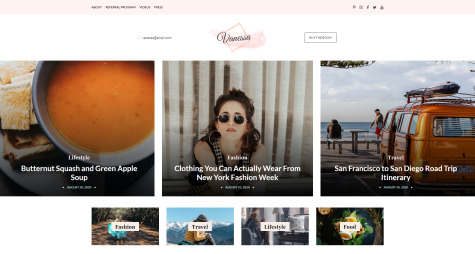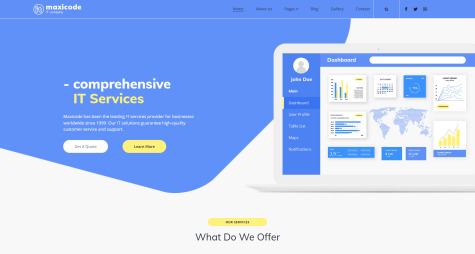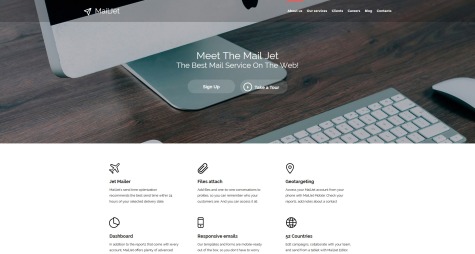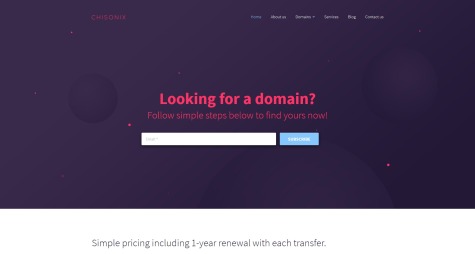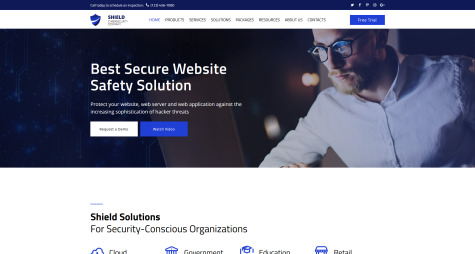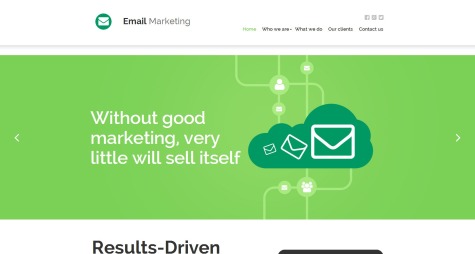 Email Marketing
Multipage
Why MotoCMS Internet Website Templates?
It is a well-known fact that Internet services have a momentum these days. Why not try to make your money in the Internet business? It is not that difficult as it seems. The first thing you need to do is to find the best cms to create Internet website. The second thing you need to be aware of is that entering the Internet market means meeting the highest standards in web design. The good news is that if you are reading this post right now, then congratulations - you have already found the solution.
Being a leading web design and development company and producing the high-end internet website templates for seamless website creation, MotoCMS is glad to represent you the vibrant Internet website design that comes with loads of features for a fast, enjoyable, and efficient workflow. On this page, you will find great Internet web templates that will help you make Internet website of any complexity with ease.
1. Innovative Website Creator and Control Panel
Thanks to the simple website builder with drag and drop interface, all Internet website templates from MotoCMS are easy to edit. The main principle of this website creator is that you drag and drop specific content elements using your computer mouse. This way, you can play around till you get the layout that suits your needs. This simplicity is probably one of the most important reasons to choose MotoCMS.
The simplicity of the admin panel is also a considerable advantage. Both professional web developers and beginners with zero expertise in web design will enjoy it. For a professional web programmer, our Internet web templates come as an excellent chance to maximize the time. No clients enjoy waiting, and the Internet business is not an exception. With the Internet website templates from MotoCMS, a web programmer may create Internet website within an hour. Who would say "no" to this?
As for beginners who know next to nothing about web programming, MotoCMS with its Internet website templates is the unique chance to make Internet website. The interactive tutorial on every page at your hand, a multiplicity of handy widgets and tools, the 24/7 technical support, and immediate access to the chat service with experienced consultants - these are the options that make MotoCMS #1 choice for beginners.
2. Mobile-Friendly Internet Website Templates
The thing is that today's web world allows all business owners to turn their web pages into responsive solutions that will help web surfers purchase products or services being anywhere. That is why we want to mention that all Internet website templates in this bundle are optimized for mobile devices and are fully cross-browser compatible. It means that when choosing a perfect Internet website design for Internet companies, you can keep calm and be sure that you will create Internet website that is fully responsive and user-friendly on the fly.
Moreover, users may browse your site in different web browsers. It will look the same prominent in each of them. So, with these Internet web templates, you get an opportunity to create an excellent website that is up-to-date with all industry trends and requirements.
3. Niche-Perfect Templates for Different Businesses
The Internet industry is undoubtedly broad, and so, you need to find one of the best Internet website templates that will highlight your business specifications at a glance. MotoCMS, with its Internet website design, created for you plenty of well-structured and fully-editable web templates that will surely help you create Internet website properly. Here you will find Internet web templates for:
Internet companies;
Domain name providers;
Online mailbox services and email companies;
Digital marketing;
Email marketing services;
Internet service providers;
IT companies;
IT operations consulting;
Support centers.
This is only a shortlist of business directions that you can easily take online with MotoCMS Internet website templates. Our team updates the category with new templates regularly, so you can always find innovative designs here. In case, you did not find the right Internet template for your type of business there is no need to get worried.
Notice that each of the Internet web templates here is fully-customizable and so you can adjust any part of the layout up to your business requirements and according to your liking. Feel free to change colors, add or remove widgets, manage content blocks, and do any other thing to enjoy your future website. Thus, you can create Internet website that will fit your business company perfectly.
Enjoy Diverse MotoCMS Internet Website Templates
Besides intuitive and top-notch Internet website templates, we also offer you plenty of extra services and benefits that you get when opting for our Internet website builder. We mention all the essential below.
Make Internet Website for Free
First of all, you can create Internet website with Internet web template you like the most for free. MotoCMS suggests you try out any product from this category in a two-week test-drive free of charge. During the free period, you get access to the full functionality, and so can make a mockup of your future site. We store your edits, the only thing you need to do is to press the "Save" button after each modification.
Additionally, you can change the design for a free trial. However, notice that when requesting a trial period for another web template from the category of Internet website templates, you lose all your previous edits. The good news is that when purchasing the design after your free testing period, you get a ready-made site that contains all your edits and needs only to be double-checked and published on your own.
Efficient Help & Assistance
We want to make the use of modern technologies even more comfortable for you. So, we provide round-the-clock support for all Internet website templates here. Our support team is ready to equip you with specific answers or piece of advice whenever you need. Our representatives can reach you in the most comfortable way.
Whether it is a live chat, an instant callback, or your mailbox, we are happy to assist you! Furthermore, MotoCMS has launched a Help Center where you can grow your knowledge base concerning our products, get updated about the latest news and user guidelines, learn more about our community or submit your request.
Additional Services to Create Internet Website Effortlessly
Not only MotoCMS with its Internet website templates stands for easy website building, but also provides you with extra services that you can get on-cart or separately. These services allow you to get original content creation for your website to present your business in the best light, to order a custom logo that will showcase your idea flawlessly, to optimize your site to appear on the top of SERP, whatever. All of them will save you plenty of time and will boost your website on the web. Just let us know if you need our help, we are always ready to share all the knowledge, experience, and creativity we have with you!
As you can see, MotoCMS has everything you need to create Internet website that matters. Take a look at our Internet website templates and start building your dream website today!