Sale Up To -17%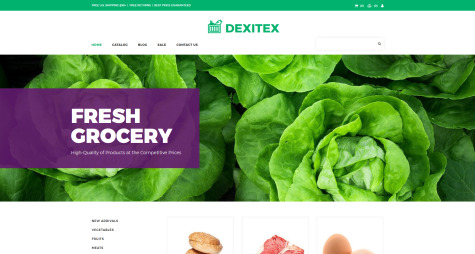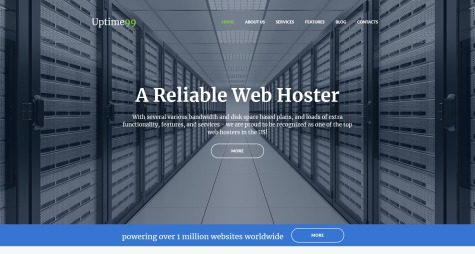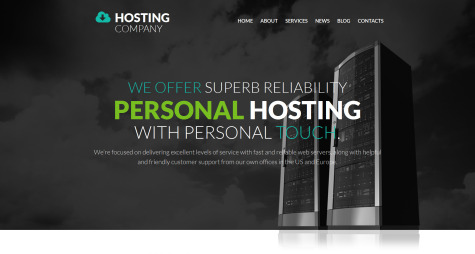 Hosting Company
Multipage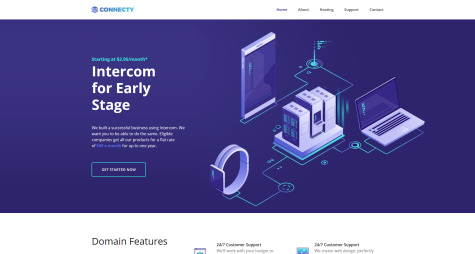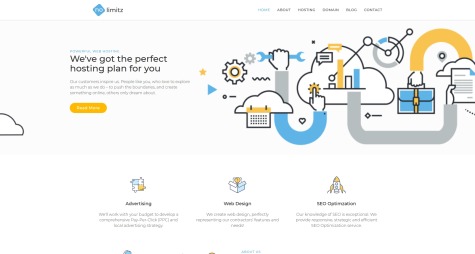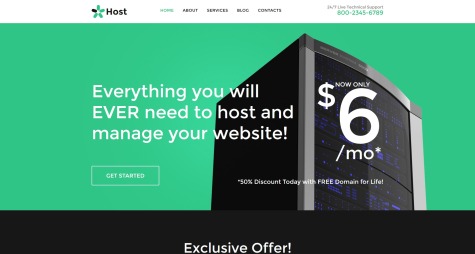 MotoCMS Hosting Website Templates
If you plan to start a hosting business, you need to be aware of several things. To begin with, people are looking for a hosting company if they already have a more or less clear idea about their online project. So, they know a thing or two about websites in general. These people expect to see a decent hosting site.
So, if you want to create hosting website, it is more than prudent to invest in MotoCMS best hosting website design. We stand for high quality at a reasonable price, still promoting the idea that everybody deserves to have a website. Moreover, we provide a diversity of hosting web templates, so that they would cover any creative idea you have.
Best Hosting Website Templates - Create a Website Effortlessly
To launch any of the top websites a client needs a good foundation as a reliable web hosting. In general, a reliable VPS hosting is one of the aspects which allows you to be confident your site has a distinct web address for your visitors and loads fast with no bugs. One more essential factor is the price. Surely, clients strive for affordable hosting web templates. Nevertheless, we can provide a web hosting website design of different prices, so, each customer will find something to the ones liking.
MotoCMS has excellent hosting website templates and hosting for any company that houses websites. Choosing one of dedicated server hosting themes, you will save loads of money for your business, but much of your precious time on your website development. We will surely enable you to make one of the best hosting sites ever!
Key Features
What does a visitor or a potential customer expect from hosting templates to create hosting website that brings value? There are key aspects, such as:
original design;
relevant subject;
convenient menu;
visual feed;
feedback.
One more important characteristic of our hosting website templates is the cross-browser compatibility of your website. Both newcomers and professional web programmers will find our collection useful. To assist the beginners, the Help Center provides all the necessary tech support essentials. Call us 24/7 and get assistance from our consultants that seem to know the answers to all the questions.
Professional Assistance
You will appreciate the intuitive MotoCMS website builder admin panel. This control panel was designed to suit the needs of busy people who know the real value of time. The panel will guide you on what to do starting with the first second you get access to it.
Video tutorials for every single page of the website and the 24/7 technical support turn the whole process of building a site with hosting website templates into an exciting game. We at MotoCMS care about our clients' time and money. That's why it will not take you more than a couple of days or even hours to create hosting website. The entire workflow looks like just moving and modifying the content bricks of the full site.
MotoCMS Hosting Website Templates - Technical Advantages
MotoCMS hosting provider templates can cover the needs of any web hosting company. Web host templates with the help of built-in modules and widgets make it possible to fulfill multiple online tasks on the fly. Besides, you can create hosting website with a full-fledged blog. You can implement the idea of ​​a blog without difficulties, and then post your thoughts, exciting articles, and necessary advice on choosing a good hosting. After that you will continuously update the content, making it more popular for the search engines. Pick MotoCMS and increase your clientele immediately!
Everyone can make the Internet presence of the company according to their preferences with MotoCMS website builder. It is also possible to customize the project effortlessly at any stage. So, thanks to hosting web templates, companies will not need to hire some more developers and to invest time and money in complex manipulations with the code.
The Admin Panel and the Website Builder
The MotoCMS admin panel that comes with hosting website templates is intuitively simple. You will use the drag & drop principle to work out your website's layout. We understand that as a representative of a hosting business you may have some knowledge of site-making and customizing. Nevertheless, do you want to waste time and create hosting website with sophisticated technologies and taking difficult steps? We are not sure about that.
With our drag and drop editor, you will have only to move around content elements till you get what you need. You will also have all the necessary tools for making your web hosting templates adjustable to the changing demands of the world.
Useful Tools and Responsive Nature
Apart from the unique drag-and-drop operating panel, we offer many other useful tools. For example, any web hosting template in our collection has a built-in mobile version. What is more, every hosting company website template contains numerous widgets. You can always attract additional attention to your website with spectacular photo galleries, a handy social media widget, audio, and video widgets.
It is also worth mentioning that all hosting website templates from MotoCMS are SEO-friendly. So, raising Google rankings, which is of crucial importance for your online project, has never been easier! Also, all hosting templates are responsive, which is confirmed by the equally high quality of their display on screens of different resolution, including PCs, tablets, and mobile devices.
Free Demo
Speaking about the hosting service, its founders need to test all the functions, look at the design, and try various customization tools. Otherwise, it won't seem reliable. Is it possible that a dependable hosting has a site with bugs, low speed, and no feedback? Surely, not! It is convenient to test key functionality with the help of a free two-week demo that is available for all of our hosting web templates. Then you can make a reasonable decision and buy one of the web host templates which you like to create hosting website properly.
Top Hosting Website Templates - Go Online Today
As you see now, long hours of searching for the best website creator online are over! Take a look at the excellent collection of MotoCMS hosting web templates. Pick the best service that we offer with our 14-days trial, live demos, and detailed information. If website development is out of the sphere of your interests, experience the top professional 24/7 technical support. Choose the best hosting services templates and create a hosting website that matters!
FAQ
How reliable is the Hosting Website Templates?
The company that provides hosting services must be sure of the reliability of its own website. Moto online builder specialists took this into account when developing hosting website templates. All templates are tested for reliability and each feature available for addition does exactly what it should. With a website created with MotoCMS your clients will be sure that you know exactly your business.
How do I check if the Hosting Website Templates functionality suits for me?
When we are talking about hosting it is important to make sure that the site works perfectly, that all features are in place, that the website does not fail and that is no less important how this site looks. MotoCMS gives you two weeks of free testing of hosting website templates. This should give you enough time to ensure the reliability and wide functionality of the websites offered by the team Moto.
Is a feedback feature available on the Hosting Website Templates?
Thanks to the hosting website templates admin panel you can configure these functions. You can add the ability to comment or make a separate tab for customers where they can leave requests. Moreover, our templates can easily be integrated with external communication services, such as mail, which will make your communication with customers even more variable.
Can I buy Hosting Website Templates without a monthly subscription?
If you do not like the option of a monthly subscription you can choose the lifetime payment for hosting website templates. You will receive your unique website template as an archive with all the necessary documentation and access to MotoCMS updates. It should be noted that this option does not include support for domain names and hosting, which are available for users with a monthly subscription.
Are there any failures in Hosting Website Templates?
All hosting website templates have been repeatedly checked and tested for code errors and possible bugs. However, any site requires constant supervision and monitoring of possible problems. If you have any questions during the process of setting up your site template or in the process of using you can always contact our support team and get a quick answer to your question that will solve your problem.