Sale Up To -17%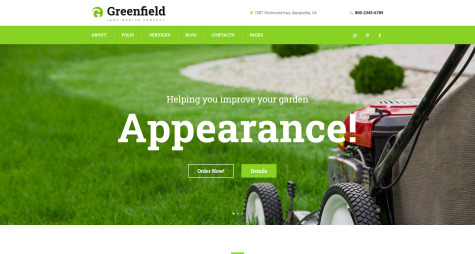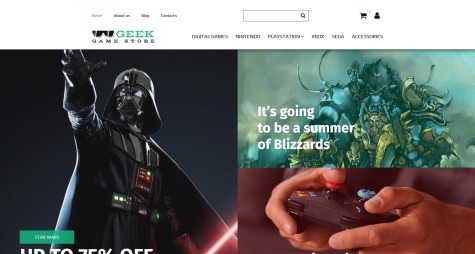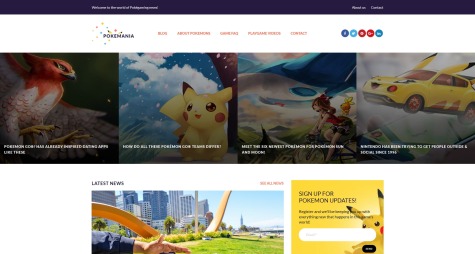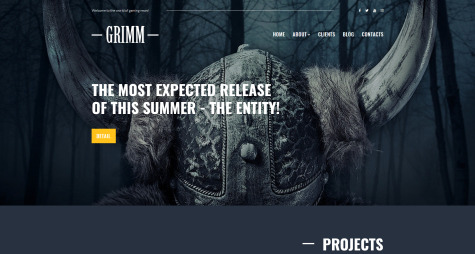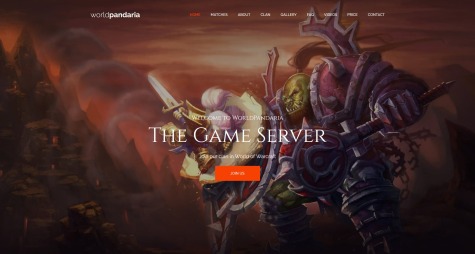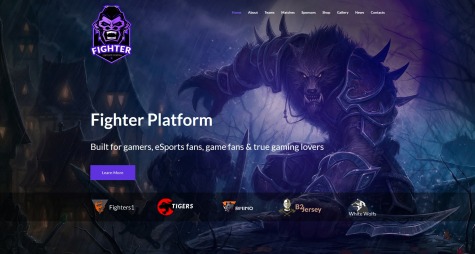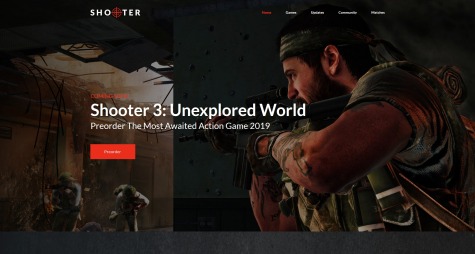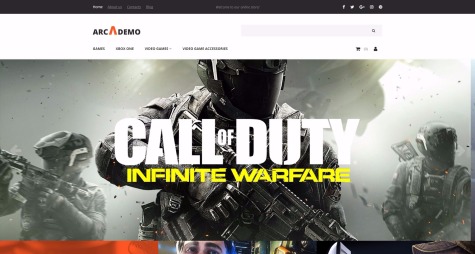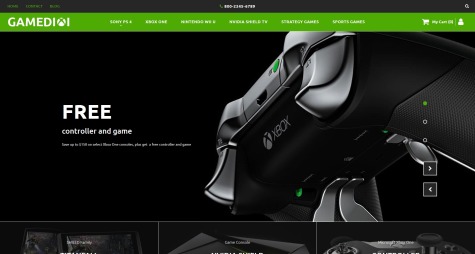 Games Website Templates - Create a Game Website with MotoCMS
People have been playing games since the dawn of time. When we play, we learn something new. So, it is a pleasant and fundamental part of our culture. Our ancestors played games in all possible places, including caves, stadiums, and palaces. Due to the development of modern technologies, we have got a new place to play, share, and live our games. It is the Internet. If you are engaged in the gaming industry, the best way to make the world know about it is to go online with one of games website templates.
Best Solution for Newcomers and Pros
Are you an active professional gamer? So we assume, you often visit various online resources involved in advertising, placing, and selling fresh, high-quality video games. Then you would like to receive complete information, including pictures and videos, read reviews from other users, and get acquainted with the main features of new games. Or, maybe, you decided to create a game website because you are completely devoted to this sphere?
Well, then you certainly feel the need for your own website. However, it is pretty expensive to hire developers and designers to create a game website. Fortunately, there is no reason to do it anymore, you can create a website yourself, with no need to search for additional help. MotoCMS follows all the trends, and so, offers you the best games website templates with compelling look and multiple features.
Website Building that Matters
First of all, each gaming esports website template boasts a premium look that will definitely capture all gaming fans. Moreover, there is a simple drag & drop website builder. It lets you create a game website with no previous experience in it at all. Here you get an intelligent admin panel that facilitates you managing different blocks, choosing from diverse widgets and modules, and implementing your own content.
The main visual advantage of our games website templates is their diversity. You can choose game web templates with sharp backgrounds and various colorful images. It is easy to create games website as all our designs are user-friendly. The process of building a professional website with our themes will be as exciting as playing your favorite game.
MotoCMS Games Website Templates - Main Features
Obviously, the bulk of fans of online games are visuals. So, it means that your site needs to contain as many visual objects, specifically pictures, gif images, and videos, as possible. Even an amateur will be able to place screenshots or promos of gaming innovations with the help of special widgets for images and videos.
In a gallery or a showcase which you create, it will be easy to view the entire range and select the one you need. Besides, use the video widget intensively to demonstrate the detailed info on your games. Create a game website as visual as possible and invite customers into the gaming world. And for predominantly audial customers, there is an audio player widget in all games website templates.
Visual Perfection
The broad assortment of games website templates allows you to create a game website with ease and for several purposes. So let's see, what is already in-store for customers in our games templates:
beautiful original design corresponding to the gaming topic;
easy website builder with a smart control panel;
convenient menu;
informativeness;
visual feed;
personal contribution and feedback;
round-the-clock expert assistance.
We offer you excellent interface with rich graphics and artistic design. It will surely take your clients to another reality which is mystical and enigmatic. The design is not only exciting but user-friendly too. Eventually, opt for the best cms for gaming website! Bring your ideas to life and promote gaming on the global games market.
WYSIWYG Web Builder
Our games website templates are what you have been looking for if you need to create a game website for your business. Thanks to the unique drag-and-drop page builder, you will save lots of time and money while figuring out the layout and the design of your future games website.
It is possible to create games website as an Internet presentation of a product or as a whole store in a few days, without having any special knowledge or code writing skills. Remember, every game store website template comes with an admin panel that allows you to take control over your website with no effort. The admin panel is intuitive and is also available in several languages. So, you do not need to have any prior expertise in website development.
Responsiveness and Cross-Browser Compatibility
What does it mean that every ready-made game website template is responsive? It means that they are capable of being displayed on any screen with equal quality, whether it is a large PC size, a high-resolution tablet, or specific parameters of mobile devices.
Being cross-browser and well-optimized for different types of devices, MotoCMS games website templates not only come with a fantastic design but also boast an accurate game website builder. It answers the question of how to create a game website readily by managing various blocks, applying widgets, and adding your site content.
Free Demo
Each player knows: before you buy a game, it is better to test the trial version. Understanding this feature, we give you an opportunity to use a demo for two weeks to create a game website of your dreams with individual changes and corrections, as well as to make the right purchase decision concerning customer services.
Feel free to test games website templates during 14 days completely free of charge. Provide us with your email, so, we could send you the link to your demo immediately. Pick a perfect game website design to make a game website which impresses customers with ease!
Round-The-Clock Assistance
Thanks to online gaming popularity, this business gets more and more demanded with every coming day. Therefore, if you want to succeed in this niche, you definitely have to create games website on the basis of games website templates. As you've already realized, MotoCMS designs are feature-rich inside and outside. Each game portal website template is simple in use, and so, will provide you with a pleasant workflow without any time-consuming issues.
However, if you have any questions regarding the designs, our support is ready to help you whenever you need. Do not hesitate to ask the assistant all sorts of questions. Also, there is a multiplicity of helpful guidelines and tooltips that will turn the whole workflow into a really satisfying process.
Create a Game Website - Games Website Templates with a Rich Toolkit
The gaming world is a space where people enjoy gaming tournaments trying to beat the competitors and to win. Gaming is not only about the play, but also about fun, brainstorm, and fabulous leisure time. If you own business related to the world of games, you surely have to build a website.
We at MotoCMS, follow the latest gaming trends to serve you with the best ready-made games website templates, so, you could build extensive and efficient sites with ease. Our game web templates are an excellent example of design, functionality, and usability in one place.
Mixture of Pre-Made Pages
Each game developer website template contains certain pages and blocks for you to create a game website. In order for games website templates to meet all your requirements, you only need to customize pages and elements through a simple set of actions using well-thought-out widgets and modules already included in the website templates for games.
Moreover, there are multiple tools that will help you showcase teams, matches, gaming sponsors, the latest news, and other necessary things. Edit your site the way you like and create games website in a code-free way. Choose game website templates to stand out with your web page.
Fully-Editable Nature
Because of the high competition of the Internet pages of this subject, there is an urgent need to solve the question of how to create a games website with the most original design, including colors, galleries, sliders, fonts. The site builder will allow you to change games website templates without any difficulties, so you should not be afraid of modifying them. The presets builder will facilitate your choice of style, color, and size of content elements. What is more, if your gaming website is already popular enough, you may please your loyal gamers with news, upgrades, and reviews.
Social Media Tools
Game website templates offer you several communication channels to enlarge your online audience. Firstly, when you create a game website, you can start a blog to share your experience with the newcomers to the gaming world. Secondly, you can use all necessary social widgets to spread the word about the games.
Thus, feel free to represent yourself on Instagram, Facebook, Twitter, or other social platforms. If needed, you can even add an eCommerce plugin to your games website to reinforce its functionality. With our games website templates, you can be sure that your visitors will turn into experienced online players at once.
Blog Functionality
Do not forget about the blog! A tool for creating it is also included in every gaming web template. Start a blog to share your experience concerning creating and promoting games. You will also be able to tell the latest news of the gaming world, post articles on game topics, as well as the results or cheating tips of passing them. What, if not personal experience, will bring individuality to your project?
Search Engine Optimization Tools
Furthermore, our games website templates come with a variety of SEO options. Therefore, when you create a game website, you can adjust it to be on the top of SERP right from the get-go. In fact, do not forget to use Google Analytics in the future to track your site's progress from every angle.
This tool is your must-have for a steady website boost. Feel free to try out MotoCMS game website templates without any fees by requesting a trial. During this period, you can easily create a draft of your site to see how it will look for visitors.
Ecommerce Essentials
The best games website templates are aimed at young and ambitious businesses that want to sell their products legally and quickly. Fascinate your prospective buyers with the smooth parallax effect and thoroughly designed animations. Encourage your clientele to give feedback on bought games. Motivate regular customers to subscribe to a newsletter. Define payment methods and shipping options at ease.
Track orders on a daily basis. Due to the statistics functionality, you will be able to track the whole success history of your business in one place. If you doubt the fact that you can manage gaming online shop on your own, register a two-week trial and get acquainted with the personal assistant available 24/7 via mobile, email, live chat, absolutely free of charge.
Create a Game Website with MotoCMS Games Templates in No Time
Keep in mind that you are creating a reliable additional income source for years to come, so, why not choose the best cms for a gaming site? With MotoCMS games website templates, building a robust online presence for your business or an outstanding gaming blog is not an issue anymore. In a really short time, you will create games website that coincides all detailed requirements and excellent images in your head!
FAQ
For what kind of games Game's Website Templates are suitable?
You have a lot of choices here. If you are a blogger you can create a website to review AAA projects of large companies, for this purpose there is a feature of posting videos with gameplay fragments, or, for example, you can use games website templates to create a website to sell your own hypercasual games. At the same time, you will be able to place on the site a demo version of your projects, so that buyers could better familiarize themselves with your work.
What interactive features are available in Games Website Templates?
The visual part of the video games website should be attractive and colorful. The same applies to all the elements on the site. Among games website templates you will easily find an option for you. Moreover, thanks to the large MotoCMS library you will be able to place a large number of attractive GIFs or video fragments to disassemble your games and invite gamers to the world you have created.
Will the functionality of the website created with the Games Website Templates be understood by kids?
We say more, the functionality of games website templates can not only be understood by kids but even made by children. Customizing site templates is as simple as that you can even attract your child to help because all changes occur in a visual mode without writing code. Thanks to this approach, you can learn more about the preferences of young gamers and turn the creation of the website from routine work to fun entertainment.
Can I add online payment feature to Games Website Templates?
Absolutely yes. After choosing one of the games website templates you can build it by your choice. And the online payment function is what is needed for any business that develops or sells ready-made games. You can do this by using the eCommerce plugin, but it is not necessary to make the site an online store. You can only use this plugin for one tab that is directly related to your paid services, such as a monthly subscription to an Online Game.
Can I organize tournaments using the Games Website Templates?
Among games website templates you will definitely find a suitable option for you to customize it for these purposes. The admin panel allows you to set up the necessary features so that people can put their entries on your website and then your employees can process them. The ability to create a multi-page product gives you the freedom to organize multiple tournaments across different eSports disciplines that require the table to be displayed and any changes associated with long tournaments.