Sale Up To -17%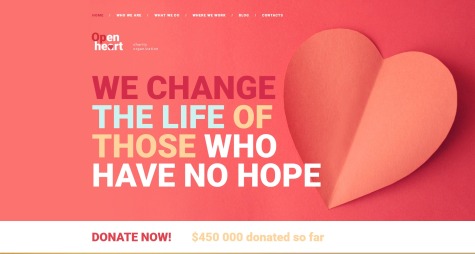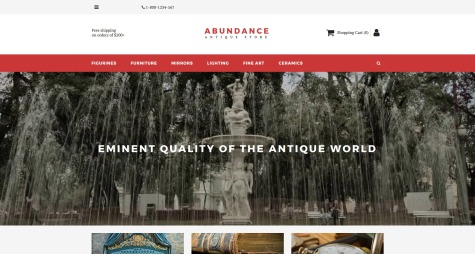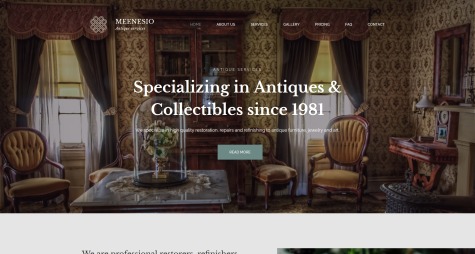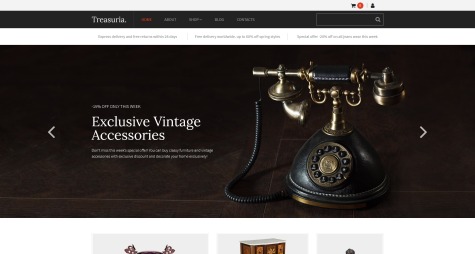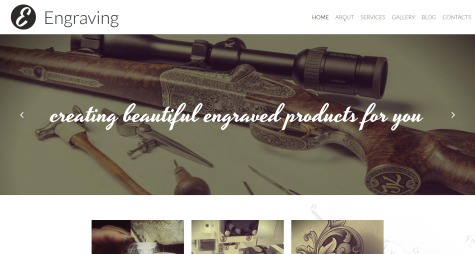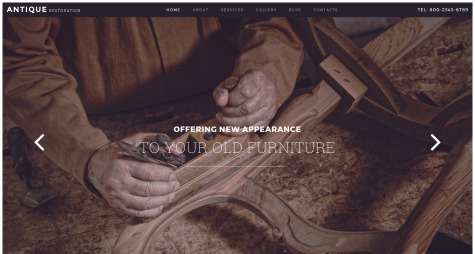 Antique Restoration
Multipage
Antique Website Templates - Best Solution from MotoCMS
Do you enjoy finding an old piece of furniture and restoring it to its former glory? Are you good with hand tools and can do amazing things using them? Then you will definitely like the idea of running your own antique restoration business online using antique website templates.
Excellent Designs
Antique restoration is a unique business activity. Usually, you provide services to sophisticated people with refined taste. It means that you need professional antique websites that will show your ability to please the most demanding customers. You have come to the right place! Do not miss the chance to try top-notch antique templates that are kindly offered to you by MotoCMS. Whether you need a beautiful engraving website template, antique web design, or any other antique web template, you will surely find it here.
Easy Website Creation
Do not worry if you have no experience in coding and web programming. We have done everything for you! It does not take much time and efforts to create professional-looking antique sites. We are sure you will appreciate our antique website templates, as they are designed by top professionals for people with exquisite taste.
Furthermore, MotoCMS offers you to build a website code-free. There is a user-friendly website builder based on drag-and-drop principle. Thus, you can enjoy a seamless website development in a visual mode. Use the admin panel to edit the original layout, enrich it with widgets and personal content. Everything is easy and allows you to create and update your web page in one place.
How To Build a Website With Antique Website Templates
Website construction is easy with MotoCMS. No technical background is needed! You can create a full-fledged website for your furniture restoration services or an online antique shop in a few steps specified below.
Decide on a domain name and get an appropriate hosting provider that fits your budget;
Choose a favorable website design from our collection. Make sure it fits your preferences and business needs;
Buy a template and install it using a number of interactive tutorials;
Edit pages and fill in your content;
Go live with your antique website!
Feature-Rich Antique Web Templates
So, the only thing you have to do is to pick one of the antique website templates. After that add the content and enjoy the result! MotoCMS antique templates come with a selection of features that transform the complete workflow into a delightful entertainment. Each design, carefully tailored by our team, will surely meet your expectations and business needs.
Plenty of Widgets
A variety of built-in widgets allows you to enhance your web page with all the essentials to interact with the audience. You may also add the descriptions and even promote your services on social media. So, use the unique opportunity to adjust the template to your and your customers' needs in some clicks. If you choose the best cms for an antique website, you will receive countless benefits!
SEO Tools
First and the most significant one is that you can make a website without anyone's help. It will save your time and money. Moreover, you will be pleasingly surprised that our antique website templates are SEO-friendly. There is a mixture of search engine optimization options that you can use to refine your site from the outset. What is more, you get instant access to a mobile version of your website, and you can redirect your visitors to this version of your web page.
Test Out Antique Website Templates For Free
We appreciate our customers and are sure about our products' quality. That is why you can try out any antique web design you like for free. Each website design has a free trial period, which is available for 14 days. Add your email address and get your demo directly in the inbox .
So, you can create a mockup of your website to see how your content looks in versatile content blocks, to decide everything on what you have to change or to add, whatever. During the trial period, all the changes you've made will be saved. So, you can buy a template containing all your content. Please, notice, if you do not purchase a template after your free trial is expired, you will lose all your edits.
MotoCMS Antique Website Templates - Professional Assistance
Each antique website design from MotoCMS comes with a wide range of tutorials that help you during the whole site's building process. However, you may need a Help Center in case you have any additional question. To help you build your websites effortlessly, we have a professional team that is ready to guide you 24/7. Start a live chat, reach us via email, or phone, we are always glad to help you with everything!
Thus, enjoy all the advantages of our antique web templates. As you can see, managing your own website is easier than you have ever expected! Therefore, hurry up to get started with your vintage antique website!