Sale Up To -17%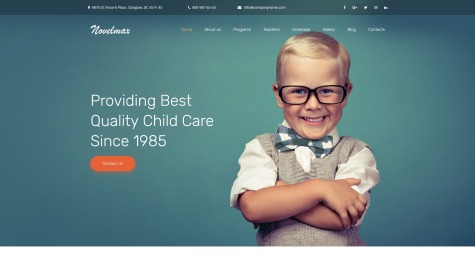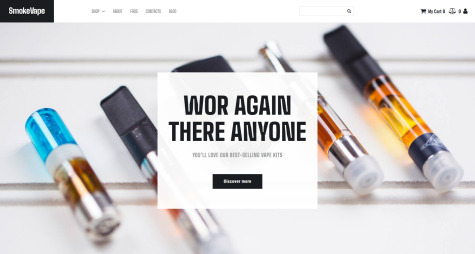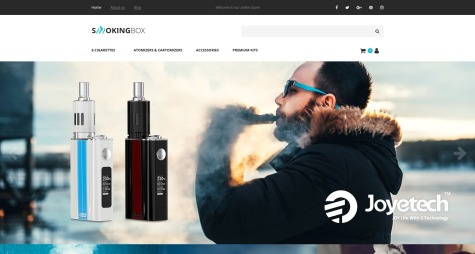 Best Tobacco Website Templates for Tobacco & Cigar Websites
Do you sell tobacco products or e-cigarettes? Are you a tobacco company in need of a top quality website? Would you like to create an online club of vaping fans? Moto CMS tobacco website templates are created in an elegant manner, being able to combine the sophistication of good cigars and stylishness of e-cigarettes. For those who adore their smoky taste and deal with their popularity, these themes will be a perfect business solution. Tobacco templates have their own fashion style, and so, will be easily remembered and recognized.
Advantages of Tobacco Templates
What makes our tobacco website templates stand out in the range of the themes on the web? We mention all the features below.
Original design;
Relevant subject;
Convenient menu both for a club or a shop;
Visual feed;
Feedback of satisfied clients;
Attractive pictures and video materials;
Don't waste your time inventing an original design and learning lots of technical issues. Our tobacco website templates offer you to start your success journey right now. Luxury and pleasant colors are united in one range that is used for our design, creating a charming relaxing atmosphere that will help you to forget your boring routine and everyday stress form endless meetings and working aspects. Tobacco website templates category includes designs that will be perfect for hookah bars and online stores. Just choose a website theme from this category to attract more customers to your business, raise your profits, and simply get a great look for your website.
Specifications of Tobacco Templates
MotoCMS tobacco website templates due to modern design will cause positive reaction of visitors of your tobacco online shop or prospective clients of your club or hookah place, and will also be associated with something fashionable, and exciting, which is important in this field.
Thanks to included widgets, you can expand the capabilities of the Internet version of your company. For example, create a page of videos of DIY or reportages from previous events in your hookah bar, establish feedback with visitors through a special contact form. The functionality of the blog will allow people to always be aware of the latest news in the sphere of smoking trends and prospective events of your place. The responsivity of all tobacco website templates means that they will be equally well displayed on screens of different size and resolution - on PCs, tablets, and mobile devices.
Do you think you need to spend a lot of time and effort to create tobacco websites? Not at all. With the help of an online site builder this will be easy, convenient, and without a single line of code. You can relax and take real pleasure from the process of making your own website from scratch! In addition, it will save finance, which you would have spent on the efforts of the developer. You can be sure that the site corresponds to your company's motto and policy.
Try the Tobacco Templates for Free
Don't be afraid to check out the live demo version. Trying it, you are able not only to experience each vape shop website template but also to edit its design. We offer you a free demo for as long as two weeks, and then you can buy it with all the changes and modifications already made.
Moreover, each of the tobacco website templates is pre-loaded with a convenient website builder that lets you create a top-notch website of any complexity with no programming skills at all. It comes with a clear admin panel, which you can manage up to your needs. This website builder is equipped with a variety of step-by-step tutorials which will help you during the whole website building process. In addition, all website themes have their own set of unique features that you can easily check due to the demo.
The wide range of the integrated widgets, tools and options let you easily modify the theme you like. Upload photo and video content, add media elements like sliders and galleries, impress the visitors with the colors you choose for every element. Be a website designer and a developer of your own tobacco website.
How To Make a Website with Tobacco Templates From MotoCMS
All tobacco website templates and templates devoted to other smoking habits in our collection are user-friendly and allow you to complete just a few simple steps to go live with your website. Firstly, select a domain name and a hosting provider. By the way, MotoCMS suggests you getting a reliable host with a free domain name included at a lower price. The offer is available for all tobacco templates.
Secondly, choose the one from tobacco website templates for the type of smoking culture you represent, and view its demo to learn it inside and outside. Purchase a template right away or get it for 14-days free of charge.
Thirdly, complete the installation process and get to know the admin panel. It is incommensurably important for an online shop. Customize the pages using different blocks, which you can drag and drop them the way you like. Add your content and modify images and text up to your liking.
So, if you follow all these steps, you will get a perfect website showing tobacco goods and service to your clients in the best possible light! View out tobacco website templates collection and enjoy the website building made easy!
FAQ
Is there a difference between Tobacco Website Templates for hookah bars and website templates for regular bars?
If we talk about functionality, there are almost no differences. In both variants, you are given a huge selection of widgets and ready-made options for sorting goods or distributing them by categories. However, in the tobacco website templates, you will find ready-made site designs of this subject with suitable color designs and widget sets that are inherent to this category of sites, Moreover, you will find a variety of photo decorations for your unique website from our gallery.
Can I set up the Tobacco Website Templates to send notifications to my customers?
All tobacco website templates are already equipped with all the necessary functions for the full operation of the site. The feedback function is definitely one of them. You can choose the option that is convenient for you. Either configure the comment function to see your customers' feedback about the product or give customers the opportunity to contact you through a special form. Also, if you have customer data collection on your website, you can configure sending updates about your products via text messages to phone or email.
Can I set restrictions for minors on the Tobacco Website Templates?
Of course, it is. This is a basic feature that is needed for websites that sell alcohol or tobacco products because it is not only vigilance but also the strict requirements of the legislation. You can configure the age check of your customers by using a pop-up window at the time of entering the site or make a form for registration in which customers will need to enter their age.
Can I use the Tobacco Website Templates to make a ready-made online store from the landing page?
There is nothing difficult about this, this is evidenced by the practice of our clients who have used tobacco website templates and have also asked similar questions. All you need is a little time and an Ecommerce plugin. With it, you can turn your landing page into a multi-page product and place all the necessary product information for your customers.
What widgets are available in the Tobacco Website Templates?
All tobacco website templates provided by MotoCMS are equipped with all possible widgets to make the use of the site as comfortable and productive as possible. You can install a widget for quick communication with technical support for your website or a multifunction widget shopping cart for an online store. You can also install widgets that show the latest innovations in the tobacco market or widgets with the most sold products on your resource.