Sale Up To -17%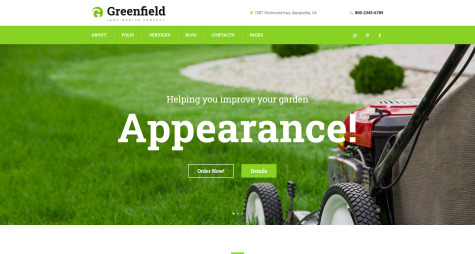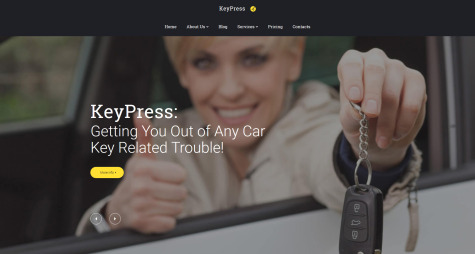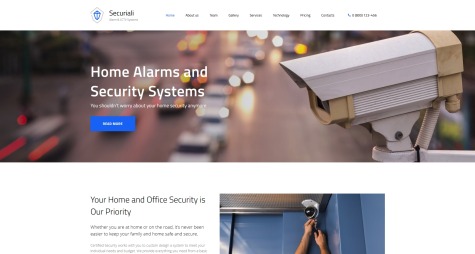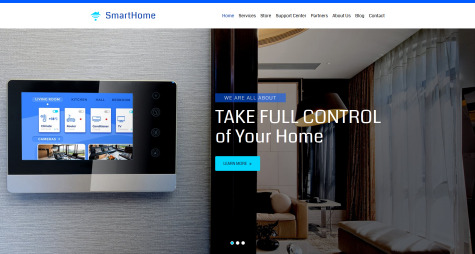 Home Automation Company
Premium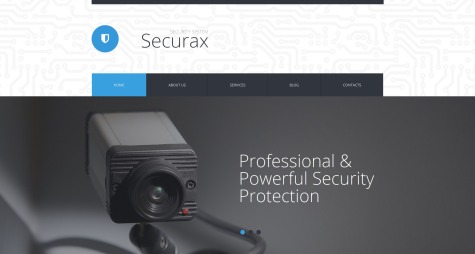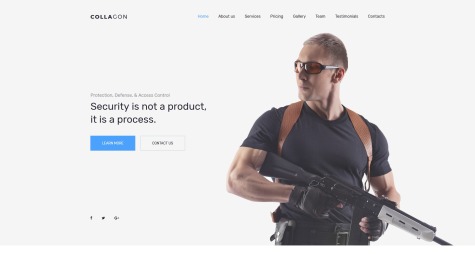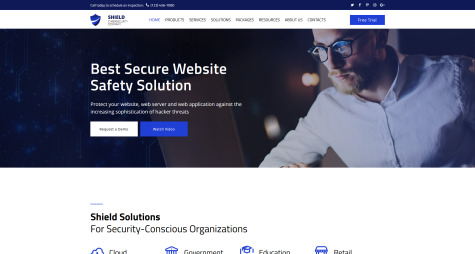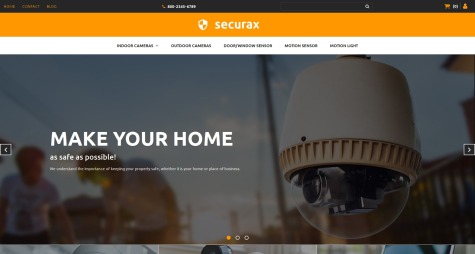 Securax Responsive
eCommerce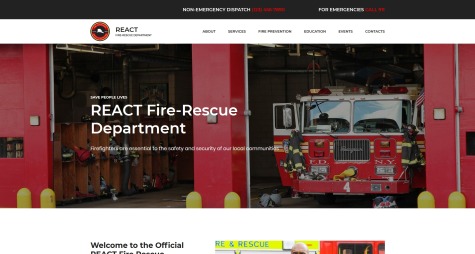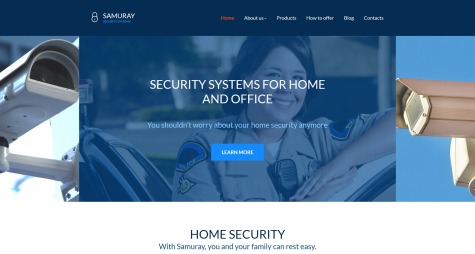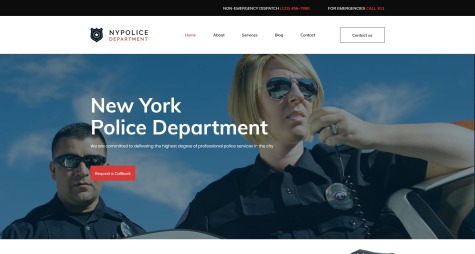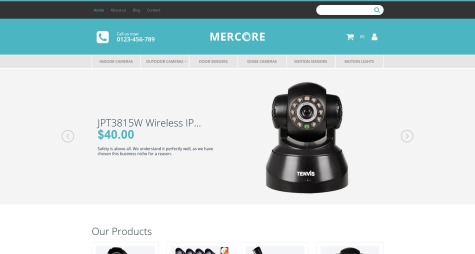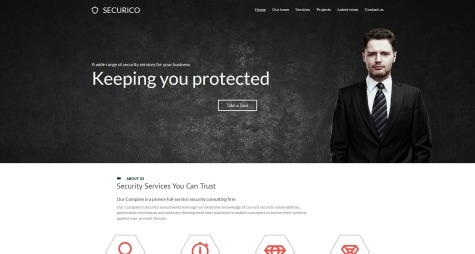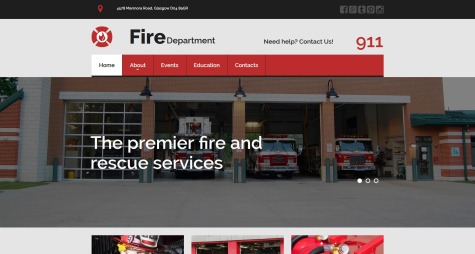 Fire Department
Multipage
Security Website Templates from MotoCMS
Feeling secure is what everybody wants, either consciously or unconsciously. That is why security businesses are flourishing nowadays. In our era of modern technologies, a professional website is a must for every security guard company. It goes without saying. To cut a long story short if you work in the security industry, you need to create a security website. And not just a website, but the one that can reflect that you are a trustworthy, reputable company that is available 24/7. To do it, you may need to search for the best cms for a security website.
Our congratulations - you have already found one! Welcome to our collection of magnificent security guard website templates. We have done our best to develop security guard website templates that suit any company involved in the security industry. If you choose to make a security website with security system website templates from MotoCMS, you certainly know that you will be proud of the site you created yourself. Make sure that the world knows that it can be a safer place with your business!
Best Security Website Templates for Security Guard Agencies
To become a leader in the security industry, one has to pay attention to several factors. First of all, it takes time to gain people's trust. That is why the reputation of your security firm has to be stainless. Moreover, people who are eager to invest in their security expect a certain level of comfort. They would not wait for you to call them back in a few hours. They need to have instant access to you.
We should point out that one of the essential factors which concern all successful enterprises in the security sphere is the availability of a qualitative website. It should present the specifics of your company, inform your clients about your news, and show them the assortment of services to the full.
For example, if you specialize in home security systems, your customer should see the range of equipment on the site with technical characteristics and prices. They also need to know when their home alarm systems can be delivered and embedded and what specialists will take part in the process. With the powerful admin panel, numerous built-in widgets, and blog functionality that come with every security website design, your website created based on security website templates will stand out!
Vivid Variety of Security System Website Templates
This category can cover various purposes of creating websites for security companies. Here you will be able to choose different security website templates for:
security guard services;
a security agency;
a fire department;
a police department;
data protection companies;
a security consultant;
companies producing home security systems;
firms installing home alarm systems.
Useful Tools in Security Guard Agency Website Templates
What makes our security website templates original and unique? Primarily, we have developed several tools to facilitate the process of creating a website. For instance, you will be glad to see how easy it is to create a layout. This simplicity is achieved due to the intelligent website builder. The main principle of this editor is that you can change the layout by moving around certain content elements.
To create websites for private security firms, you do not need to have any prior experience in web development, which is a huge advantage for beginners. One more important feature of all security guard services website templates here is our tech support. It is available 24/7 and always ready to answer your questions.
General Technical Features of Security Web Templates
Buying security services website templates from this category is simple and can be in one click, after reading the full information on technical characteristics, features, and requirements. To achieve the possibility of easy customization, security guard website templates are equipped with a free demo version. Each security company website template has all the necessary functions and widgets, including a comfy menu and original solutions for galleries. With the help of the online website builder, you will find it easy to administer the site without special knowledge.
Besides, security guard website templates have an original design which will motivate your customers to start cooperating with your private security firms, as well as familiarize themselves with security as a service.
How To Build a Website with Security Website Templates?
It is not as complicated at all! Firstly, decide on a domain name and get an appropriate hosting provider that fits your budget. Then choose one of the favorable security guard agency website templates from our collection, and make sure it fits your preferences and business needs. Afterward, buy the one from security web templates and install it using many interactive tutorials. Later, edit pages and fill in your content. Eventually, publish your security website!
So, the only thing you have to do is to choose one of the security website templates. After that, add the content you need and enjoy the result! A variety of built-in widgets lets you get as an interactive website as you want. You may also add descriptions and provide photos of your security officers and other staff.
The most notable here is that you get an opportunity to make a website without anyone's help. It will save you time and money. Moreover, you will be pleasantly surprised because our security system website templates are SEO-friendly.
Try Security Company Website Templates for Free
We appreciate our customers and do not doubt our products' quality. That is why you can try out any of the security website templates you like for free. Each website design has a free trial period for 14 days. You need to add your email address, and then you will get your demo immediately. You can create a mockup of your website, see how your content looks in versatile content blocks, and decide what you need to change or to add. During the trial period, all the changes you have made will be saved. Therefore, you can buy a security system website template containing all your content. Do not forget that if you do not get one of the security templates after your free trial expires, you will lose all your modifications.
Professional Assistance for Security Website Templates from MotoCMS
Each of the security company website templates from MotoCMS comes with a wide range of tutorials that help you during the whole site's building process. However, you might need extra help in case you have any additional questions. To help you build your website effortlessly, we have an expert team that is ready to guide you 24/7.
So, enjoy all the advantages of our security website design. As you can see, managing your website may be much easier than you have ever expected!