Sale Up To -17%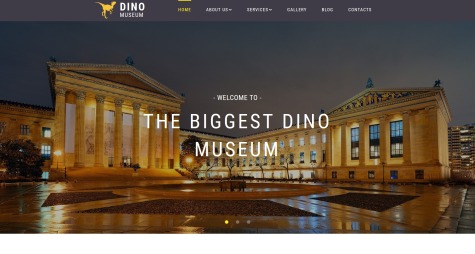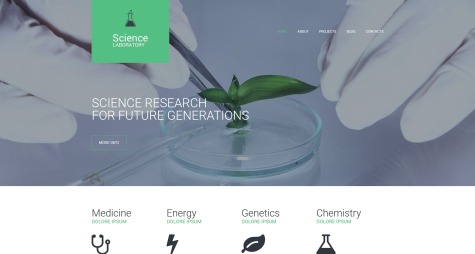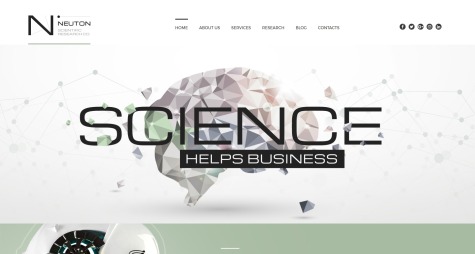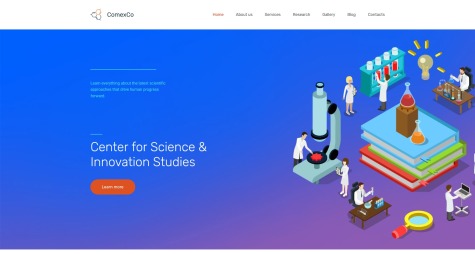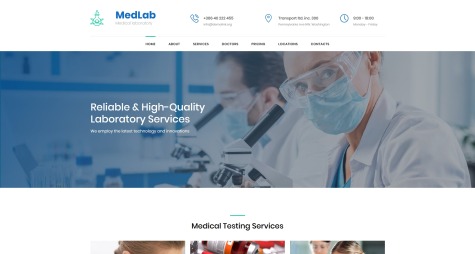 Science Website Templates from MotoCMS
If you want to draw investors and encourage the future generations of scientists at the same time, then there is a tip for you. You need to work on the image of your research establishment. The best way to do it is to build a science website. This way, you can show the whole world the innovative methods you have developed and sparkle the interest of your peers abroad. A website is a universal tool for marketing too.
If you have something to share, there is no better place for it than the Internet. To do so, you have to find the best cms for a scientific website. To be taken seriously in the scientific world, you have to care about the quality of your science lab website. The bad news is that most professionally designed websites are believed to be extremely expensive. The good news is that it is not always true.
With our science website templates, science research establishments can present themselves online with flying colors. And under research establishments, we mean laboratories, medical centers, chemical factories, etc. Any science-related institution will find our scientific lab website templates appealing, helpful, and reasonably priced.
Best Science Website Templates for Scientific Sites
The handy website builder, SEO-integration, and blog functionality belong to the main advantages of our science lab website templates. So, if you decide to make a science website with MotoCMS, you can be sure of several things. You will be able to create and edit your website yourself. The Google rankings of your website will be high. Plus sharing the posts in your blog will attract lots of online visitors from all over the world.
Use the unique potential of MotoCMS scientific website templates and be the first to invent the new world! First of all, we offer various scientist website templates. We have original ideas for representing:
scientific current events;
a science laboratory;
science project ideas and ready-made projects;
a science center;
a chemical company or another investigation center.
You will find something unique and exciting for yourself. These lab website templates fit any topic: from introducing a new scientist in your company to showing the visitors your modern chemistry lab in all colors and from all the angles; from giving learners the gist of the traditional sciences to ufo research results demonstration. What is more, you will be able to create science websites according to your preferences. You choose a necessary science lab website template, customize it, and fill it with valuable content.
Fully-Editable Science Website Templates of the Highest Quality
You can modify the layout and the design at any stage of the site development. Furthermore, you can change every small detail with no effort. Make only a couple of clicks, and you get your professional website ready and good-looking. One more beneficial thing is that you can make an unlimited number of pages. It is possible to add as many different or even contrastive pages as you need. For example, the page can be devoted to some latest science news, or to gaining reviews to scientific research projects online. It will facilitate you getting closer to your readers.
Pick the best cms for an excellent website! It is impossible not to notice all the positive features of our science website templates, such as SEO integration and a built-in mobile version. When one has questions about how to customize and launch a scientific website, they may contact our technical support 24/7. You can open an exciting world of science to your readers with the help of our scientific website templates!
Start a Scientific Website with MotoCMS Science Website Templates
In creating a website of your dreams there are several steps you would enjoy following.
First of all, you need to get a domain name. Choose a suitable web address for one of your future science websites. There are multiple reliable domain name providers, where you can get a perfect web address at affordable pricing. Then pick a hosting provider. A good host is a basis of any qualified website. Select a hosting provider that offers the most advantageous hosting plans and enjoy a science website that runs 24/7.
After that, choose one of science website templates. Pick the scientific website template you like more in our huge catalog. Try the design and make sure it perfectly meets your expectations and business needs. When you have a favorite design, customize it according to your needs. This step allows you to set up your website for getting social and financial benefits in your sphere.
The site should highlight your main message and clarify your scientific ideas. Add engaging content to spice up the information about your science project. Moreover, include social proof, because reviews will make your science website have a trustable image. Also, pay attention to the menu, navigation, and social media icons. Scientific sites should necessarily be convenient and reasonably structured. Otherwise, they look remarkably bad. MotoCMS science website templates contain a useful admin panel, which will help you to fill your website with content. Further, many interactive tutorials will guide you through.
The last step is to boost your website online. If you would like to capture science fans and to motivate them to come back to your science company website over and over again, you should run a blog. Each of the scientific lab website templates in our collection comes with blog functionality. So, you can manage a fully-functional blog on your website effortlessly.
Try Out Any Science Website Design for Free
The excellent thing is that we offer our clients a two-week free trial period for any medical laboratory website template in this category. Not only it enables you to get acquainted with our website builder, but also to create a draft version of your website. The only thing you need to do is to enter your email address, so, our manager could send you the demo.
You are not limited in making changes, adding or deleting content blocks, working with or widgets, and adding content. Your science site's project updates will be saved during the whole trial period. However, if you do not buy the template within 14 days, all the individual changes will be lost.
The Best Support for All Science Website Templates
Do not worry if you do not know anything about website building. Our science lab templates have professional 24/7 assistance which is ready to help you with any questions or problems, and also can guide your workflow. Just select a comfortable option to connect: an email, a live chat, or an instant call back. You can also visit MotoCMS Help Center. We are always glad to provide you with extra help.
As you can see, the website building process with MotoCMS is delightful and straightforward! We offer you only the best science website templates so you could build outstanding websites for your projects and succeed on the web! Don't waste your time and start implementing your scientific ideas right here and now!