Sale Up To -17%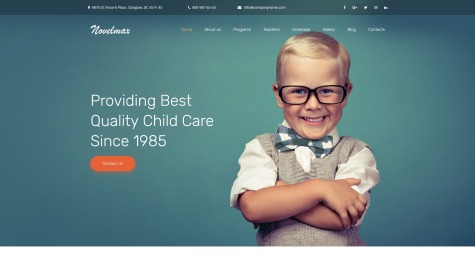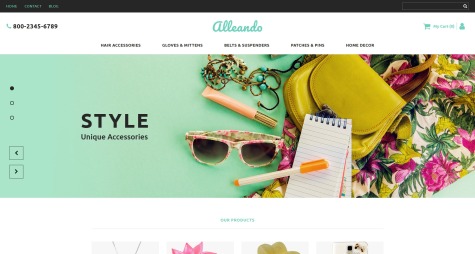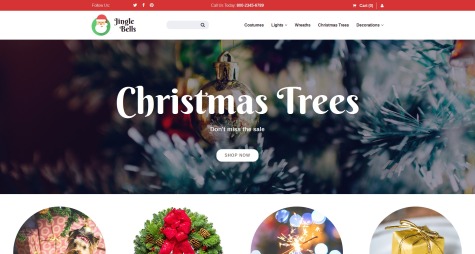 Christmas Website Templates - Why Choose MotoCMS Designs?
The main reasons to choose our winter designs are their simplicity and quality. Having a fabulous look and a vibrant variety of features, they are user-friendly and allow you to build websites on your own with no need to look for extra help. All Christmas website templates in our catalog come as a complete electronic solution. Moreover, they all boast fantastic functionality.
Each template comes with a powerful website composer and a hassle-free website builder admin panel. With this feature, the whole site building process will go seamlessly and with ease. Also, all our Christmas web templates are pre-loaded with a superb toolbox, which enables you to edit any detail of your website the way you like.
Beautiful Christmas Web Templates for Multiple Purposes
When it comes to Christmas, we all imagine the whole family together, unique Christmas gifts, carol songs, the smell of fir-tree, lights, and the cozy atmosphere of warmth and happiness. No doubts, X-Mas is considered to be the best time of the year. Different people all over the world help others create magic on this special day. Using our products, you can implement all the ideas you have right on your website.
Whether it is a cool gift shop, specific business related to Christmas, or any other thing you want to take online this winter, MotoCMS Christmas website templates are your number one solution. Our designs fit multiple purposes, see some of them below.
Christmas decoration shops;
Holiday games, music, movies;
X-mas stories, poems, and food recipes;
Gift ideas stores.
As you can see, each MotoCMS Christmas web template allows you to create beautiful sites for any holiday business you want to represent online!
Gorgeous Product Showcase
In winter all people search for the best gift ideas to please their beloved. Therefore, versatile gift shops become very popular in this holiday time. Our Christmas gift shop website template will help you not only to create a professional-looking site but also highlight your products and their specialty. Feel free to write the descriptions for all Christmas goods you sell.
Moreover, our Christmas website templates come with advanced widgets and options. They will help you bring your product presentation ideas into life. With such a feature as a product showcase, there is an opportunity to create a captivating product catalog for your online store. Also, you may add brand value to the items you sell. Then you may edit their size, color, and price. Here you get product filters and the store search option that will make the customer experience more pleasant.
Additional Features
There is one more point to make a website using our Christmas web templates. You will enjoy such features as payments and statistics. Your customers will be grateful if you can provide them with the most popular payment gateways and simplify this process to the fullest. Besides, you can use the discount settings if you want to give a discount for any particular item. Such a feature as statistics allows you to check the data about your customers and their orders. Thus, it will help you make reasonable decisions on how to improve your offer and increase the profit.
MotoCMS Christmas Website Templates - How to Build Your Website
Being responsive and cross-browser compatible, our Christmas web templates allow you to build excellent websites with no effort! Follow the instructions below to enjoy simple website creation!
Decide on a Domain and a Web Host
These to essentials are vital for any website. Here the domain is your future web address so make sure it is clear and has a nice length. Meanwhile, the hosting assures a decent performance of your website 24/7. Thus, pick a reliable host and a good domain name to provide your site with a solid foundation. You can add the hosting service to your shopping cart when purchasing a template from MotoCMS. The domain name goes free there.
Pick the Suitable Design
Look through all our Christmas website templates and buy the theme you like the most. Make sure it has the required functionality and look to suit your business perfectly. You can get familiar with a favorable design by watching its demo or by requesting a free trial period.
Download and Install the Template
After completing the payment, download and install the design you've chosen. Do not worry as all our themes boast a lightning-fast installation process. Nevertheless, in case you have any issues with the installation, let us know as our support team representatives are waiting for you round-the-clock in a live chat. You are also very welcome to leave your request visiting the Help Center.
Customize and Go Live
Thanks to an explicit admin panel, drag & drop website builder, and a variety of tutorials you will customize your design on the fly. Just drag blocks, add the content, edit images, and come up on the web! Moreover, various helpful tutorials and tooltips are at your disposal during the entire workflow.
Launch Your Web Page with Christmas Website Templates from MotoCMS
Well, the complete assortment of our designs has all you need to enhance your business with a compelling online presence. Furthermore, every template based on MotoCMS, depending on its type, boasts a diversity of specific features that will surely help you to succeed with your web project.
So, do not miss an excellent opportunity to buy the best CMS for a Christmas website. You are sure to get the most out of your site with our Christmas web templates. Explore the full range of features during a 14-day free trial period and check everything yourself!