2017 UEFA Champions League Final Giveaway
2017 UEFA Champions League Final will leave a mark in football history in a couple of days. Talking about history, if you turn to the statistics, you will find out that this match has a pretty solid background within the umbrella of Champions League. Before we describe conditions of the special giveaway from MotoCMS, let us get you inspired with a couple of interesting facts about both teams and their participation in the tournament.
Is Zinedine Zidane A New Legendary Coach?
If you are a hardcore football fan, then you probably remember the 2006 World Cup final. We can only guess what made Zizu finish his own football career in the way he did. You won't deny that this man had an alternative way that might affect the final score and not cost his team the championship.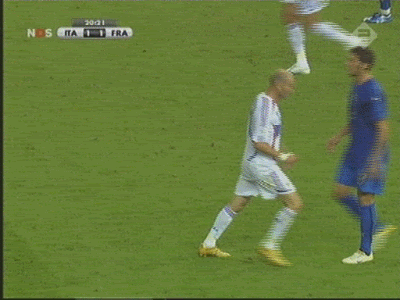 No matter what this player deserves respect, even despite his bad sportsmanship that day. As for now, the Champions League final 2017 is a special page in Zidane's career. There is a number of good reasons why. If you believe in supernatural and something we call "fate", then you will find the path of Zizou in football pretty interesting.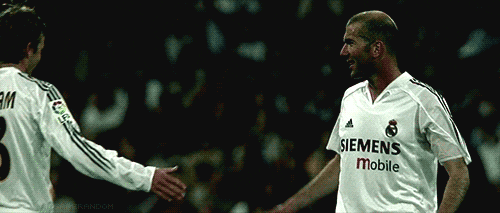 During his career, Zidane was a member of just four clubs, two of which are the finalists of the Champions League this year. Both Juventus and Real Madrid played a huge role in the fate of Zinedine, so it is no secret that this year final means a lot to him as the former player and present coach. The more exciting news that it is only at the beginning of his coaching career. We can only guess what will happen next. 🙂
Can Real Madrid Step Twice Into The Same Rivers?
Champions League is a tournament with its own history. In 2017, the Royal Club is currently trying to rewrite it. Once upon a time, Real Madrid won the first 5 tournaments in history. Now the club is seeking for more glory and wants to win Champions League twice in a row for the first time since the League reformatting. Will they succeed in this? The plot thickens.
The Champions League Finals Undergod
Despite the numerous achievements of the club during its history, Juventus has one difference that is quite unique when comparing this club to other Champions League members. According to statistics, the Italian club is notorious thanks to the biggest number of the Champion League finals ever lost – 4 times. The last attempt was registered in the season 2014/15. The team that defeated Juventus that day turned out to be the arch-enemy of the Royal Club – Barcelona – with a score of 1: 3.
12th Possible Victory in The History of Royal Club
If Real Madrid becomes the Champions League winner this season, this final will not only be the second victory of the club in a row but the twelfth trophy in the overall standings. Of course, the stakes are higher than ever and the team of Zinedine Zidane must be in a very good mood.
Some Statistics For A Tidbit
Real Madrid is the record-holder in Champions League finals with 5 victories in its history.
Zinedine Zidane may become the first coach who won Champions League twice in a row.
Ronaldo and Ramos have a chance to score the third time in Champions League finals. No one did this before.
Ramos may be the first captain who won Champions League twice in a row.
For Ronaldo, this final can make him the fourfold Champions League champion. The one and only record-holder so far is Clarence Seedorf.
Massimiliano Allegri has all the chances to make the treble – Serie A championship, Coppa Italia and Championship League.
If his team wins, Gigi Buffon will become the most experienced winner of Champions League at the age of 39 years.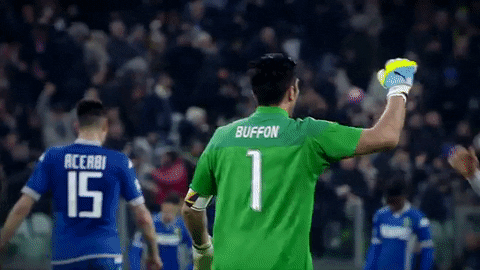 Do You Want to Get a Football Site For Free?
If you love football more than life and suddenly you need a professional website with a stunning design, then you have a chance to become the winner of a contest from MotoCMS and create your online project absolutely free of charge. All you need to do is leave a comment under this article, in which you indicate your own result of the Champions League final of the season 2016/17.
Specify the winning team in your comment (obligatory) and become the participant of the MotoCMS football template drawing. Do not forget that you can experience the functionality of this template yourself by registering its free demo version just right now. The control panel will be available without functional limitations, so you can try to create your site before you actually win it.
And hurry up! The giveaway lasts till June 2, 2017. All the comments written on the day of the final match will not be valid. We will give away the prize with a random list organizer and publish the results on our blog shortly. Good luck!
Thank you for subscribing to MotoCMS blog!
This email is already in use.
Something went wrong. We are fixing this. Try a bit later.
Request a Callback
Our operator will contact you in
Our operator will contact you in
We can call you in 30 seconds, just enter your number below
Would you like a callback once we are back in office?
Please, enter valid phone
We can call you in 30 seconds, just enter your number below
30
Our manager will get in touch with you within next 24 business hours
Submit a Request
Feel free to reach our team with any concern, we will gladly assist you!