20 Plugins for Photoshop to Enhance Your Imagery
Photoshop is a tried and tested image/photo editing software, commonly used by millions of designers, photographers and people of other creative employments worldwide. A real Photoshop master is capable of many things from retouching photos to producing stunning animation effects for a movie…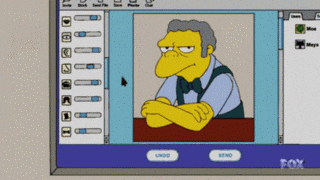 …or simply masking something you do not want for people to stare at.
20 Plugins for Photoshop
This article is for you in case the photography is not just your profession but also a calling. To make your photos famous and attract new clients you definitely, need to know the latest trends in the field. Then enjoy your reading! Here you will find the information about the best plugins for Photoshop that can maximize the time you spend on processing your artworks.
Google Nik Collection
This collection has many advantages, let alone the fact that all the plugins in it are free! Let's start with Analog Efex Pro. This tool can turn any photo you take with a digital camera into a retro wonder. With Color Efex Pro, you have a powerful instrument to work on your color palette and color correction.
The Silver Efex Pro can be handy in case you are looking for a way to create impressive black-and-white photography. If you want to correct the colors and tones of your photos quickly, then Viveza should be your choice #1. With HDR Efex Pro, you can restore the highlights and create shadows that have been lost while processing the photo. Sharpener Pro is the best instrument to work on the details that need to stand out in the photo.
Fontself
Create truly stunning text styles in Photoshop with Fontself. It is available also in Adobe Illustrator CC. You can get the bundle, including the two versions of this plugin or buy them separately.
Digimarc
Price: Annual Subscription $59.00 (Basic Edition) / $199 (Professional Edition)
This plugin for Photoshop is a must-have if you want to track the usage of your photos. Digimarc helps to protect your ownership rights even if the initial photo file has undergone changes. For example, format conversion.
Exposure
Price: $149 or $199 (Bundle)
Exposure is a great photography plugin for Photoshop to organize your photos and add life to them. Among its advantages, one has to mention the storing function. With Exposure, you can track all the changes you have made to your photo without losing any edits. This plugin for Photoshop also boasts powerful color toning and sharpening options. For more advanced users, Exposure offers numerous vignettes, the bokeh tool, film grain instrument, dozens of borders, textures, and light leaks!
Fixel Contrastica 2
Fixel Contrastica is a reliable plugin for Photoshop for photographers who want to add the necessary contrast to their artworks. Adjusting Shadows, Midtones, and Highlights, you may create the visual precision you need in the blink of an eye.
FontExplorer X
When choosing FontExplorer, you opt for a powerful tool to customize your fonts. This tool can be helpful because it allows you to work with customizable previews, detailed information about the font you are currently using, or the dark mode support. Use this plugin for Photoshop if you need to switch between several fonts quickly.
Geographic Imager
Price: from $89 (Geographic Imager Basic License) to $1,899 (Geographic Imager & MAPublisher bundle)
This is a great tool to add the georeference to your images. It is possible to mark the world coordinates and detect the coordinate systems, which, in fact, makes Geographic Imager one of a kind. You can even switch from the geodetic coordinate system to the projected one. With this plugin for Photoshop, you are free to create perfect images with mosaics and tiles.
Flaming Pear Software
Price: from free to $76 (for different bundles)
This is a website you can visit in case you are looking for a number of instruments to make your photos memorable. Experience Flood 2 for mastering realistic watery reflections. Use Flexify 2 to create new shapes with spherical panoramas. Melancholytron can add a note of nostalgia to any of your photos. Lunar Cell can help you build an image of any planet that comes to your mind. India Ink is a perfect plugin for Photoshop if you need a halftoned photo. SuperBladePro is a generator for the surface and texture options. With Mr. Contrast, your photos will get even more contrasting and detailed. The SolarCell may help you to create fantastic suns. Hue and Cry is capable of creating new color mixtures. With Glitterato, you can add different realistically looking stars to your project.
Machine Wash Deluxe
This is the plugin for Photoshop that can add the touch of the realism to any photo. After applying Machine Wash Deluxe, your works get depth and charisma that will take everybody by surprise. The textile textures, as well as aging and weathering effects, distinguish this plugin from the alike products.
Neat Image
Price: from $39.90 (plugin for Photoshop HOME) to $99.90 (for Standalone and Photoshop plugin v8 PRO)
Neat Image is a plugin for Photoshop you must have if you need to improve the quality of your photos on the fly. Use it to remove noise in all sorts of photos, like digital photos, scanned films, and printed photos. More than 8 types of noise (including luminance noise, banding noise, and film grain) can be dealt with effectively thanks to Neat Image.
Photomatix
Price: from $39 (for Photomatix Essentials) to $119 (for Photomatix Pro Plus Bundle)
If you really want to capture the moment the way you saw it, this is the plugin for Photoshop you need to have. Choose between a number of presets to create the unforgettable mood of your photos. The presents include options like Balanced, Painterly, Natural, Vibrant, Surreal, and Enhanced.
Portraiture
If you specialize in portraits, then Portraiture is what you need. Its developers claim that with their tool the process of portrait retouching has never been easier. Improve your works without any loss of skin texture. What is more, this plugin for Photoshop is believed to automatically track the skin tone range.
Rays
This instrument is capable of adding light to any photo. Create the ray effects of different types when choosing this plugin for Photoshop. For example, you can add sunny beams of light to an image of a dark forest, or some moonshine to the night landscape. Rays is what you need if you want to create a stylish and dramatic atmosphere with your artworks.
Renamy
This tool is a must-have if you need to work with multiple layers on a regular basis. It allows you to select several layers at a time and rename them in one click. What is more, Renamy is capable of keeping your name list clear and easy to track. Enjoy the autocomplete function and the advanced backup history that Renamy offers.
Resize
Price: from $79.99 (for ON1 RESIZE 10.5) to $149.99 (for ON1 PLUS PRO)
Resize is developed for enlarging photos up to 1000%. It is a great tool for interior designers and photographers who prefer big formats. Perform the enlargements without any loss of detail, thus preserving the quality of a photo. One may also like its Gallery Wrap feature. When used properly, this plugin for Photoshop can create necessary margins for wooden stretcher bars.
Shadow
The name of this plugin for Photoshop speaks for itself. As it is claimed by its developers, Shadow plugin v3.0 is unique because it adds the 3-D space to the whole picture. With this tool, you enjoy the better control while processing an image using two modes, i.e. expert and novice ones. The preset library of shadows allows you to choose the effect you need.
Topaz Simplify
This plugin for Photoshop offers you numerous possibilities for creating effects, like oil paintings, cartoons, and charcoal drawings. Trace the edge features and then modify any edge that you need with Simplify. In case you need to remove the unnecessary image elements, Simplify is very handy too.
StarSpikes Pro 4
It is better to use this plugin in the final stages of processing your images. With its help, you can add different sparkling star effects to any photo. All the effects are said to be highly realistic due to the mathematical simulation of light diffraction. You can separately set up such effects like spikes, soft flare, and ring flare. It is also possible to add star effects to the daytime images with the StarFilter Pro.
Subtle Patterns
Subtle Patterns is an excellent choice for those who want to have a huge library of different patterns right at hand. Clicking any pattern thumbnail automatically means that you want it to be used as a layer style to the layer you are working at. You can also sort the collection of patterns to create the list of your favorites.
ToonIt
If you are a fan of cartoons, then this is the Photoshop plugin for you. You do not need to spend tedious hours trying to process your images with hand painting or rotoscoping. The friendly interface ensures that you will have the best user experience when dealing with this instrument. ToonIt is also believed to be the choice number one for transforming the faces into cartoon characters.
Thank you for subscribing to MotoCMS blog!
This email is already in use.
Something went wrong. We are fixing this. Try a bit later.