How to Make an Entertainment Website: 8 Details That Matter
Some people may think that the entertainment industry is something easy. But in fact, it may take years of training to organize a holiday that all the guests will enjoy. If you agree with it, then you have already tried your hand in the entertainment business. Maybe you have even got a chance to plan an event. Then this article is for you! In this article, you will read about how to create entertainment website and learn about several details that matter. Make an entertainment website that rocks!
How to Make an Entertainment Website
Be Creative about Your Layout and Design
One of the main advantages that characterized the website templates from MotoCMS is the built-in Admin Panel. The intuitive interface of this powerful web instrument allows you to work out the layout and the design of your entertainment website at the speed of light. Let's try to see how the website builder from MotoCMS works using this smart Website Design for Event Planners!
Imagine you want to add some seriousness to your future online project in the entertainment industry. The best way to do it is to provide statistics, isn't it? Website Design for Event Planners from MotoCMS already contains the counters on its About page. How do you change the numbers so that they suit the reality? Quite easy. Click on the element that requires adjustment and type the stats you need.
Once you are done with the numbers, you can get started working on this section design.
For example, after clicking on the color icon, you will be given a choice – either to opt for the dominant colors of your website template or to choose More Colors to add some highlights to the page. You pick!
How to Make an Entertainment Website: Stay Personal
People need your services to feel relaxed. That is why they may want to see your company inside out. The best way to introduce yourself to your prospective clients is to create an attractive About Us page. This page can guide your online visitors through such topics as the history of your business and your team members.
Since MotoCMS cares about your entertainment business, its web developers have already created a Meet Our Team block on this page. All you need to add is real names and attractive photos. How great is this?
Be a Part of the Community
Some entertainment events may need the intensive publicity coverage. Some events can not be imagined without a nice florist or a hairdresser. So, why not create a separate Our Partners page and promote your colleagues? How do you add a page to your website? You simply click on the Add button right next to the list of already available pages.
Add Interactivity to Your Online Entertainment Business
The easiest way to add a sparkle to your website is to fill it with handy widgets inside your admin panel from MotoCMS. For example, you may find the Countdown Timer widget very helpful if you want to:
Stir the interest of your prospective customers;
Increase your workload;
Add some exquisite drama to the entertainment business.
But how to add this widget to your website? With MotoCMS, it will take a few seconds. You open the page where you want your clients to see the countdown timer (or any other widget). In this case, we have chosen Services page as an illustration. You find the widget you need in the left panel and drag it to the place where it fits. That is all.
How to Make an Entertainment Website: Be Trendy
There are certain tendencies in the web development that catch the eye. The parallax effect is one of them. The basic principle of this effect is to add a new dimension to your visual content. Any experienced Internet user can see the difference between a modern website with the parallax scrolling and the one without the parallax.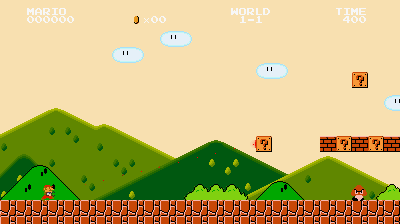 In other words, if you want your website to look up-to-date and visually attractive, choose MotoCMS. All its website templates for the entertainment business are developed with the Parallax and other exciting animations.
Still have a question about how to make an entertainment website? Then worry no more and simply register for a free 14-day trial from MotoCMS. During this time, you will be given the full control over any template you like. In other words, you will be given a chance to figure out what your future entertainment website should be like. So, enjoy the outstanding functionality of MotoCMS entertainment website templates while making this world smile!
Thank you for subscribing to MotoCMS blog!
This email is already in use.
Something went wrong. We are fixing this. Try a bit later.